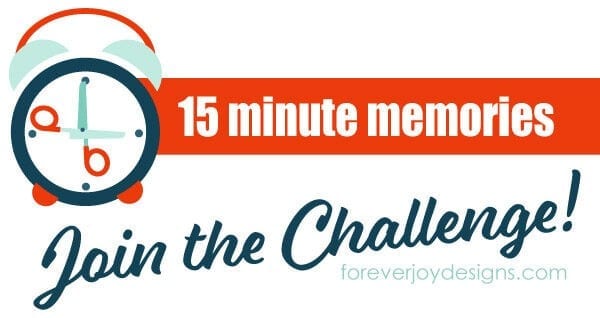 Hello friends! Ready to get an awesome layout done in less time than it takes to find the perfect dinner idea on Pinterest? And- want a chance to win $10 to my shop? Then get ready to play along with this month's 15 Minute Memory Challenge!
First- understand this is not meant to be a super detailed layout- don't get caught in making it "gallery worthy"- just focus on collecting your joy in a few photos and words- sometimes done is better than planned perfect! 😉
Next- download the FREE template I have made for you this month. *the link will expire next month on the 14th. You can stop there and just have fun- or- you can play along for a chance to win a $10 gift certificate in my shop!
Here's how:
Download this month's PSD template and checkout the challenge subject and  tips for a quick layout

(*see below)

Then- Scrap happy!
Post your layout in the ForeverJoy Gallery at The Lilypad. Be sure to label it 15 Minute Memory Challenge.
Go to this thread at ForeverJoy and let me know you played along and then post and link up your Layout in the thread.  If you don't do that- I may miss it! 
*This month's challenge feature the Summer Stories page kit, which will be on sale for 30% off along with all other items in my shop the weekend of August 18th. You do not have to use the featured kit, but you do need to use 100% ForeverJoy products.
You have until September 14th to post your layout and link.
One layout will be randomly chosen from the ones that have played along and the winner will be announced here on the blog as well as in the forum thread in the next Challenge post. The more layouts you make- the more chance you have to win! Yay!
The $10 gift certificate will be good for use in my shop during the 1 week period following the challenge.

This month, we will create a summer story round up in 15 minutes!
Download the PSD template choose ONE ForeverJoy kit to work with * I used Summer Stories
Choose 6 photos that make you smile Joy
Jot down on scrap paper 6 sentences about what the photos mean to you. It can be a bullet list, hashtags or whatever you'd like- but connect your words to the story somehow.
Now- add your photos and journaling to the template.
Next, pull 3-4 papers. No more!
Choose 5-7 ellies- keep it simple!
Smile! You just captured some Joy today!
Here's the template- just click on it to be taken to the download.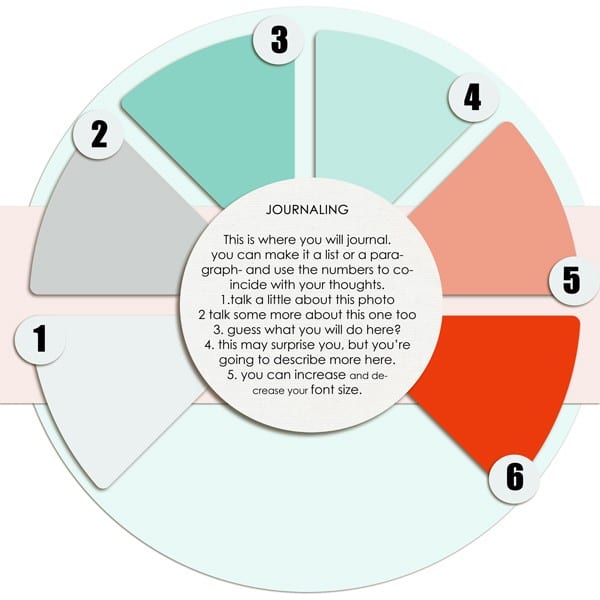 And here's the page I made with it in seriously guys, 15 minutes! Now, these aren't my "best" photos, and I don't think they would necessarily make the cut to a 12×12 layout on their own- but gathered together- they capture the feeling , the vibe of the story I want to tell- and grouped like this, they tell a story bigger than each photo alone.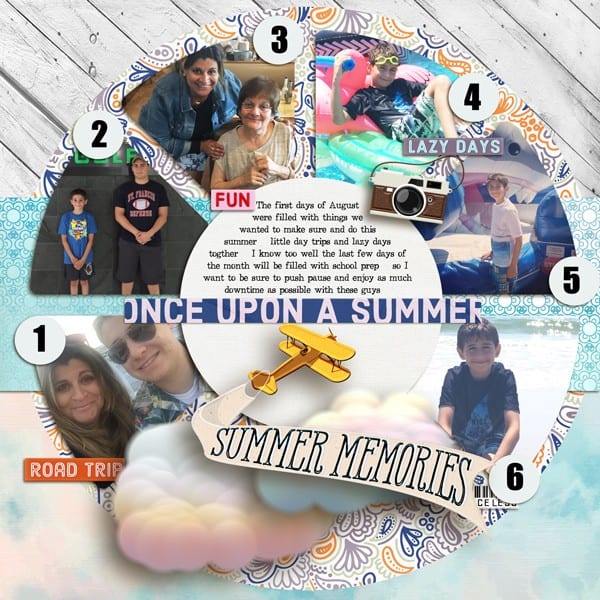 So- what do you think? Fun? Remember, you do not have to click back here to post your layouts.  Since you will be at the Lilypad posting in the thread, it's easier to keep it all there, right? And that's what this is supposed to be- easy peasy fun!
I would love to hear your thoughts here though- if you like (love?) the template and if you got to play along!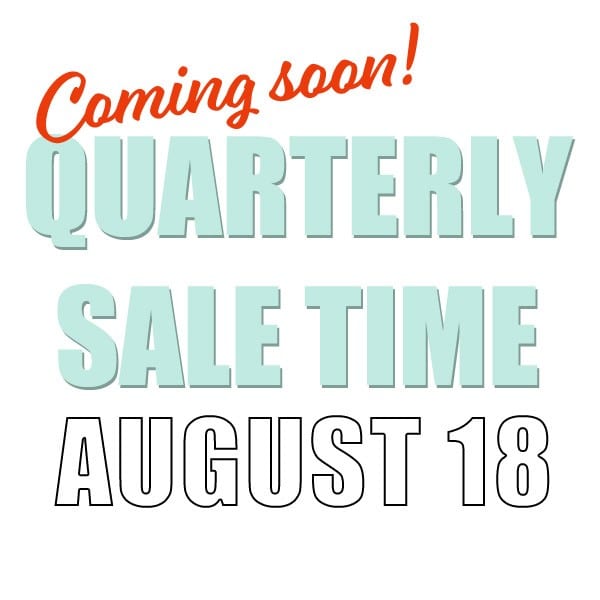 [wd_hustle id="email"]