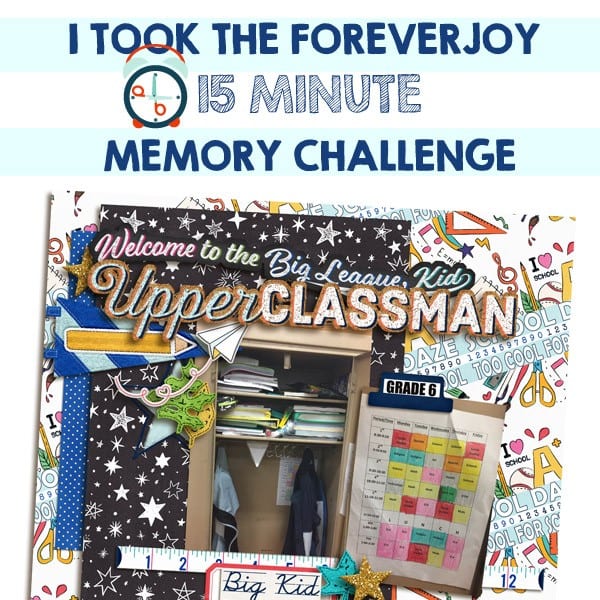 Hey guys! How about another 15 minute challenge on the 15th of the month?
This challenge is to help you create a digiscrap layout in 15 minutes.
The 15 minutes applies to the time it takes to create the layout– not the time to choose your supplies or photos- but if you follow the tips- I promise- you'll breeze through that as well!
This month we will tell the WHY. Why did you take that one photo- and what is the story behind it.
First- choose a very recent photo- one of the last 20 from your phone or other collection. There is a reason you took it- and a reason you did not delete it. Don't think too much about finding the "perfect" photo- they all have stories to tell. Some big- some small. You just want to get the story told-
So- go grab that photo! Drag it onto your first layer.
Now- if you were to show this photo to a friend, what would you say? One thing? A funny story? If that photo could talk- what would it say? This my friend is your journaling. Just type it in a layer, as a paragraph- or a list, or bullets. You need to say something- so no cheating here.  Your not making a shrine to your photo- your letting it talk.
Now you have 2 layers.
Now- choose ONE kit. (For the challenge, you need to use 100% ForeverJoy Products- )
Here is where you start your timing.
Look at the clock and give yourself 15 minutes to drag papers and pretties onto your layers. You can keep it simple and put your photo right in the middle, and then just frame it.
When you get to 10 minutes, start to wrap things up.
15 minutes- mouse down- and see what you have.
It may not be a GSO- but you guys? Who cares? What's imporatant id that you gave a photo a voice- its's not just a jpg to swipe past- and that's awesome!
And you know what- if you want to take more time to pretty things up- go ahead! This is supposed to be fun! BUT- realize that telling the story, the photo+story part does not have to take that long. 😉
So- want to take the challenge? Here are rules:
Follow the guidelines above.
Use 100% ForeverJoy Products (you can use other templates if you'd like)
The challenge runs from 9/15- 10/15
Post your layout in the ForeverJoy Gallery at The Lilypad. Be sure to label it 15 Minute Memory Challenge.
Go to this thread at ForeverJoy and let me know you played along and then post and link up your Layout in the thread.  If you don't do that- I may miss it! 
You have until October 14 to post your layout and link.
One layout will be randomly chosen from the ones that have played along and the winner will be announced here on the blog on October 1.  The more layouts you make- the more chance you have to win! Yay!
The $10 gift certificate will be good for use in my shop during the one week period following the challenge.
And this time- I played along with you too and made a video of my actual process in real time. And yep! It only took about 15 minutes!
You can watch in on my YouTube channel here-
Here's the finished layout!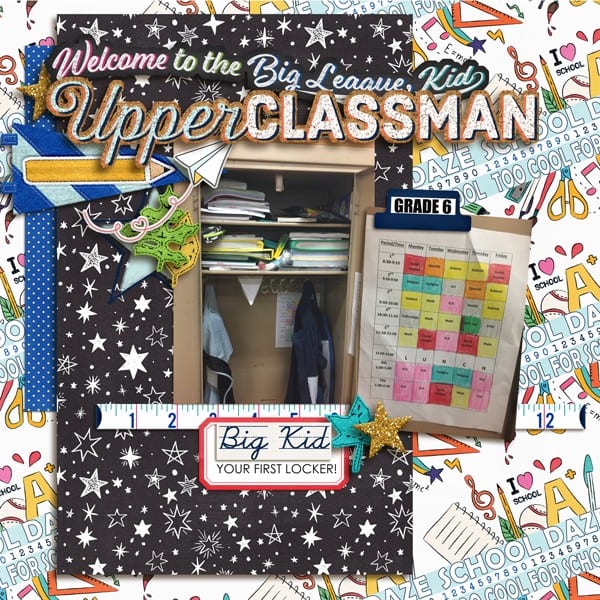 Hope to see you playing along too!