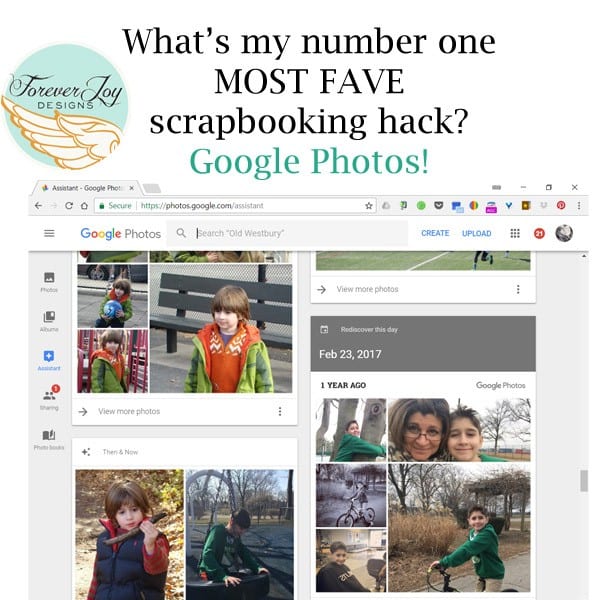 Guys! – I like to think I am up on all the tips, tricks and newest workflows in the memory keeping world- but- believe it or not- it wasn't until last Fall that I learned about Google photos! Is it just me? Do you all have this? And if so- what else am I missing? 
Until that magical download day, I was constantly syncing photos between my photo, desktop and external hard drives.  Finding the perfect photos when the planets aligned- namely, I had the time and mojo to scrap- was never a quick and painless process. Sometimes I would get so caught up in the hunt- I would be too tired to scrap!
But now- not only can I search my photos for Holidays, dates,  people and objects (like bike, tree, football…), I can group photos by color! So- when there's a certain paper I am dying to use- all I have to do is type in the color I want to pair it with and presto! A layout is born!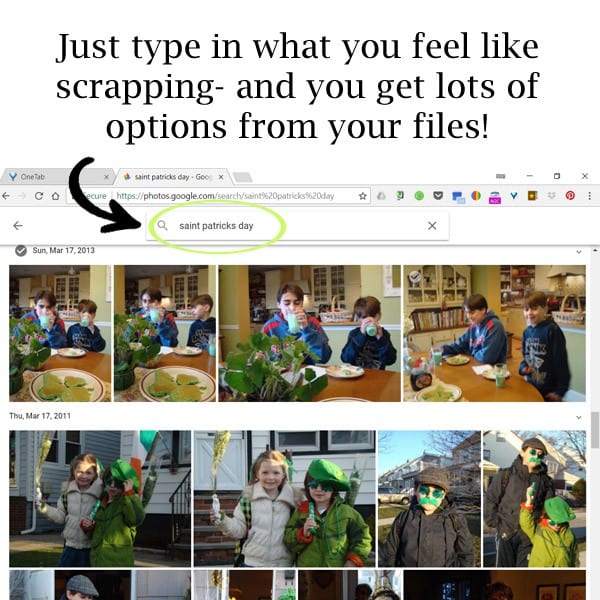 These days, I am working on a Spring album- and today I wanted to make a layout for Saint Patrick's Day.  So, I typed that in the search option- smiled at all the green days gone by- found a photo, downloaded it and got scrapping!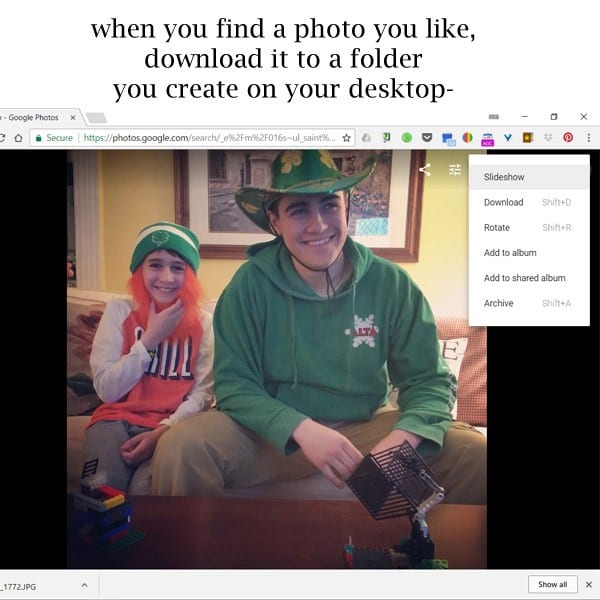 Seriously– being able to call up a memory in a few clicks of the keyboard  to fit your storytelling mood is just awesome! And I can access the photos from whatever platform I have Google Photos on- my desktop, Ipad or Iphone!
And- since I knew what products I wanted to work with (Happy Go Lucky Bottle Caps  and the coordinating 2017 Create Crate) the whole layout pulled together in no time- and with no frustrating searching!)