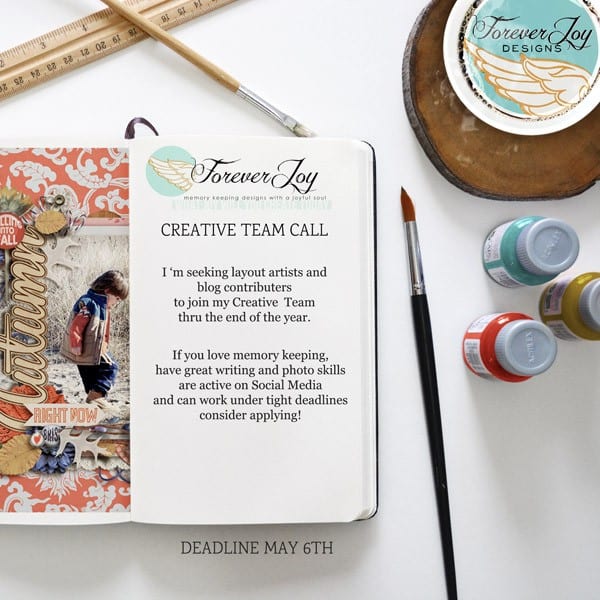 Do you love creating a little joy in your scrapbooking?  I'm looking for layout artists and blog contributors who love to tell stories and are comfortable with quick deadlines.
This is a 6 month term running thru December 2018.
Team members get full access to my store at The Lilypad. Layout requirements are listed in the application below. The deadline to apply is 11:59pm eastern on May 6th and all applicants will receive a note from me regarding my decision no later than May 17th. Team will be announced May 18th. Best of luck!  ?