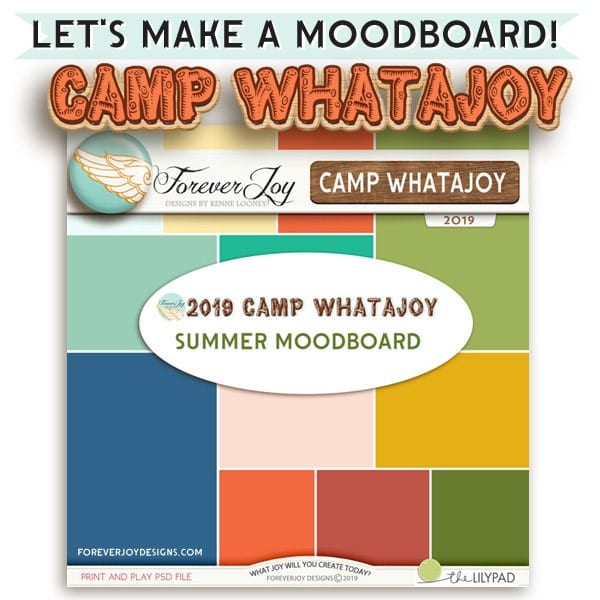 Today at CAMP WHATAJOY, we have Arts and Crafts! 
One of the best (and most fun!) ways to get your creative vibe flowing is to create a Mood Board.
It may seem simple enough to just plus in a few photos and call it a day, but there are a few tips that will help you create a Board that you love and that will convey a meaningful story.
Start with a theme.  It can be a mood you want to convey, a story to tell or a color. Although it may seem random- each box is curated and serves a purpose to push your story along further.
Have one central or main image and have the others support it.  The main image does not have to be on the center- but it should be obvious which one it is. Perhaps it's cropped the closest, or has a different matting than the others.  It may be in black in white wile the others are in color- or vice versa. It could be larger in size that the others or take up more space than the others. Or- it can be in the center!
Think beyond the photos.  Don't be afraid to add a few words to you board- the power of type is very strong.  A snip of a phrase overlapping boxes, a Word Art image or a Title can add more support for your theme.
Less is more.  While you may want to fill a board full of all your favorite photos- there comes a point of overload.  The cohesiveness starts to diminish and the meaning of each photo lessens once you go beyond a certain number of photos.  What's that number? It depends. You can feel it though- it's the point where you get a little visually board of scanning through the images and where the flow of your design starts to fall off.
Here are two examples of a layout I made- the first one is a collection of a few of my favorite moments from last summer- I simply dragged and dropped them into the boxes and got a nice collage of summer photos. But a collage isn't a mood board.
The second follows the rules I described above. I used the two photos of me with the boys as my main focus by making them larger and anchoring them on either corner. I kept a deliberate flow of scene photos and subject photos and then broke up the photos with patterned papers. It meant cutting out a few images- but I don't think the vibe of the page was diminished. Finally- I added in some word art to support my theme- in all, I'm happier with the second layout.  What do you think?
mood-board one (no rules applied)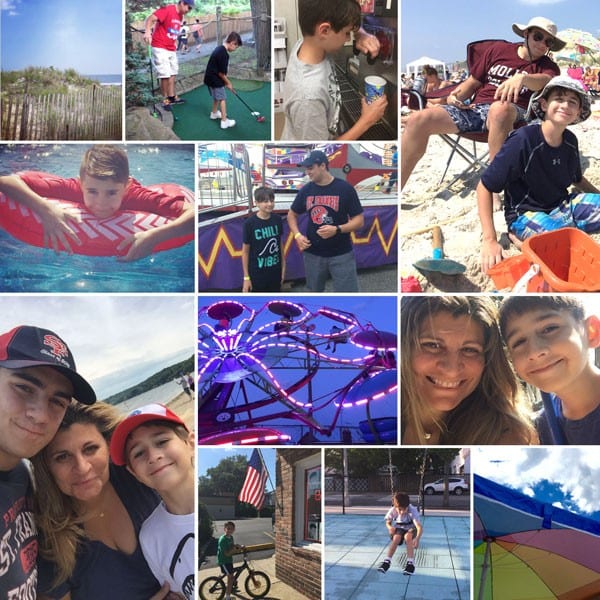 mood-board two (rules applied)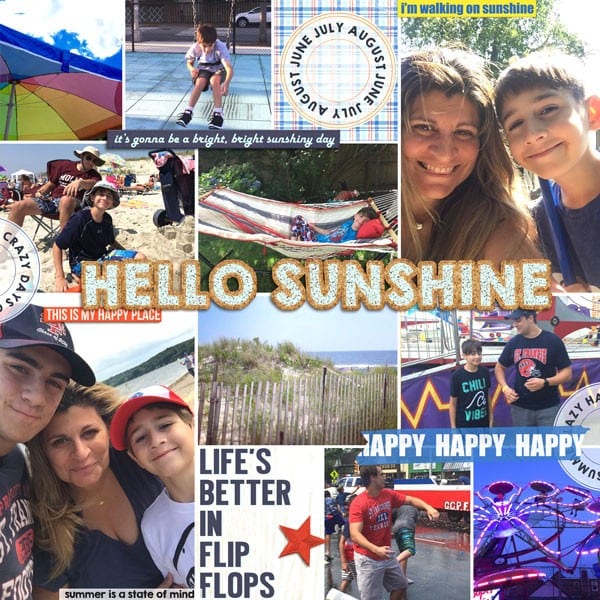 Ready to give it a try? I've created a simple template for my Happy Campers this month- and it's yours to download here for the month of *July, 2019. Sorry! All Camp Links have expired- keep an eye out for our next activity together! 
I would love to see your Mood-board if you feel like sharing!
You can post it on Instagram or  in my Private Facebook Group with the hashtag #CAMPWHATAJOY2019   At the end of our time together, there will be 2 lucky winners randomly selected who play along and use the special hashtag  one from Instagram and one from the Facebook Group- and each will get a $15 gift certificate to my shop! 


*All good things come to an end.  Camp downloads expire at the end of July 2019