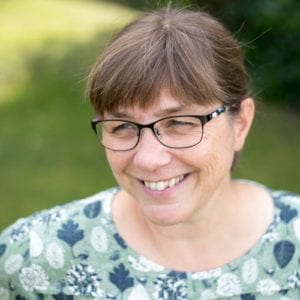 Hello again. Karen here! Pleased to be bringing you another post for FJD.
In July I went to the wedding of my son's oldest and closest friend. They have known each other since they were 4 years old, so this was a big event for us. Last time I talked about documenting the small, everyday things in life. This time it's all about those big, one off events.
But actually I have come to realise that even in the huge events, it's the smaller moments I love to capture! In this first layout I wanted to focus on how unbearably hot the weather was.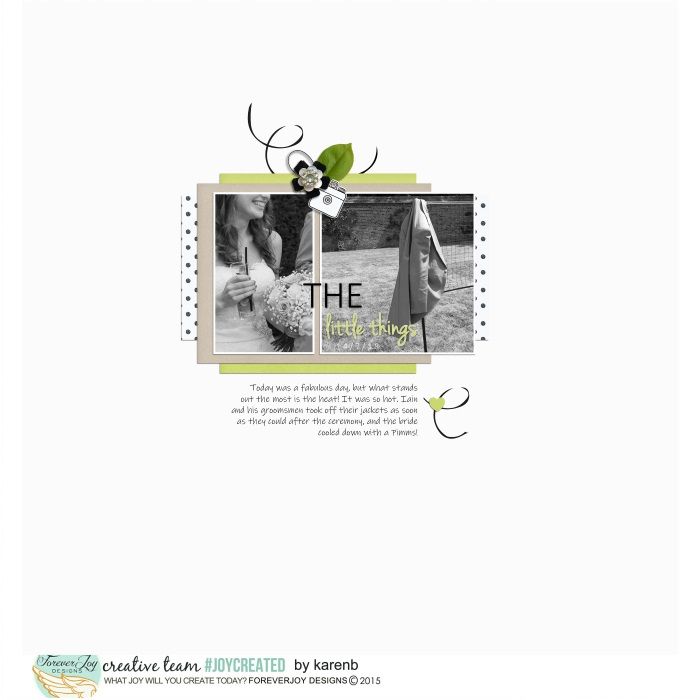 I have focused on the bride and her needing a cold drink and the groomsmen's jackets that had been shed and hung all around the garden. These photos instantly take me back to the searing temperatures and everybody squashing together in the small amount of shade available. Above all they evoke memories of an unforgettable day filled with love and wonderful moments.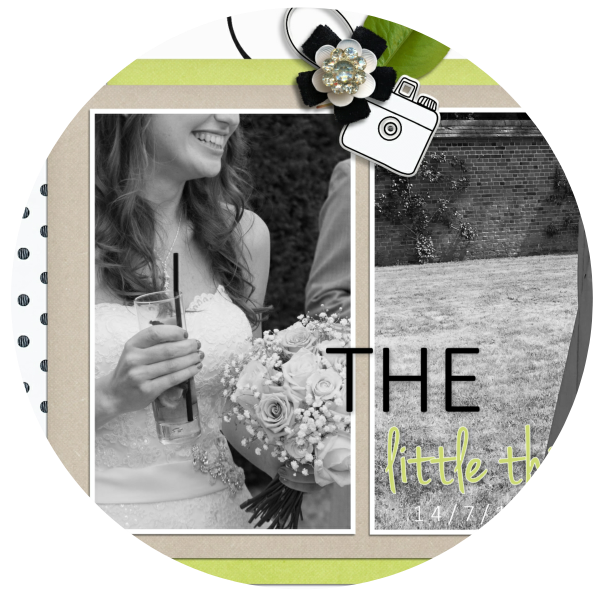 This second layout is all about the special, tender and intimate moment between the groom and his dad. To me, this picture sums up their relationship more than any smiling for the camera, posed picture could.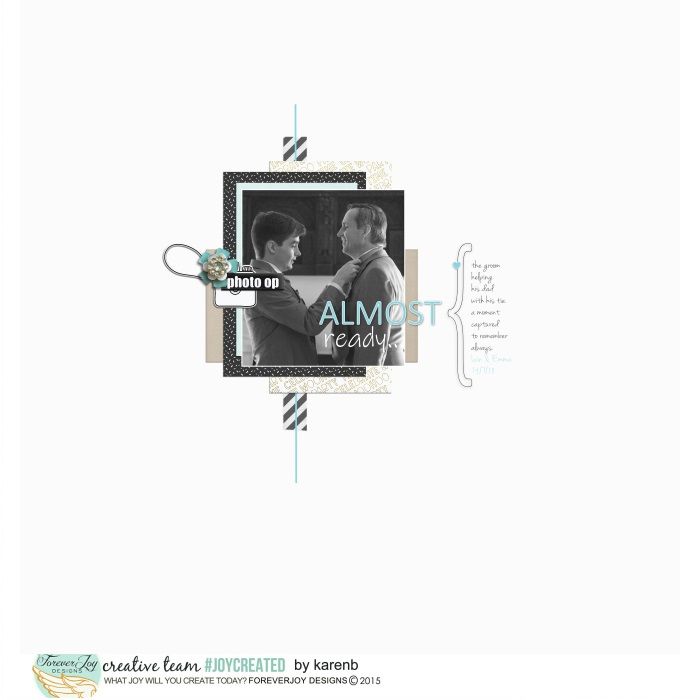 Don't misunderstand me, I really love the 'official' photos. They are a precious keepsake of the day and capture all of the key events. But personally, I don't think you can beat capturing the small, personal moments that happen at any big event. They are also memories from your own personal point of view, and so will mean more to you when you look back on the day years from now.
For both layouts I have used Cake Walk Page Kit from Renne. It isn't a wedding kit, but is just about perfect for any celebratory occasion. I was able to find just just the right element when I needed it, from a huge selection of pretties. I love her kits for that.

Thank you for reading, and please share your layouts made with Forever Joy design's beautiful products