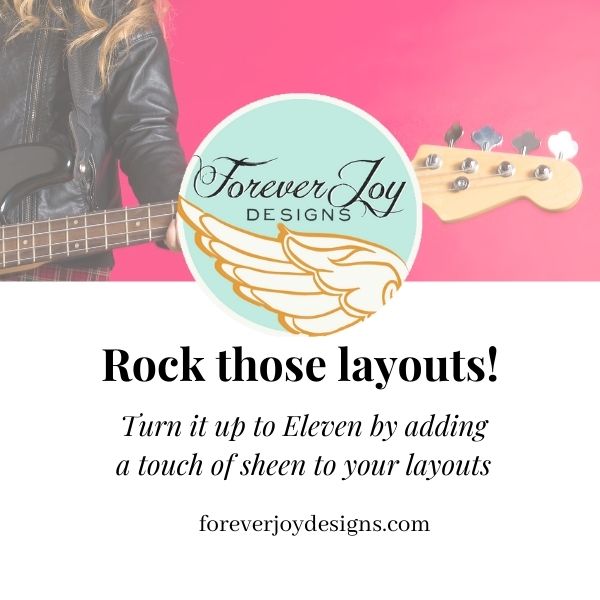 It's the little things that add up to the making of a great digiscrap layout!  Adding just a touch of sheen to an element can make it more realistic- and can help add an extra glow to your page! And it's as simple as a few swipes of your tool brush!
Here's a quick look at a before and after page by Justine who  is a all star Joymaker on my creative team! You may know her as @bellbrid at the Lilypad.
One trick I love to use is to give some sheen to vellum and papers! I make a quick swipe across an edge of something with a soft white basic brush & one with a dark brush on another layer on the opposite corner of the vellum, then clip that to the vellum or paper layer & change the blend modes.
Here's a closeup of the before and after: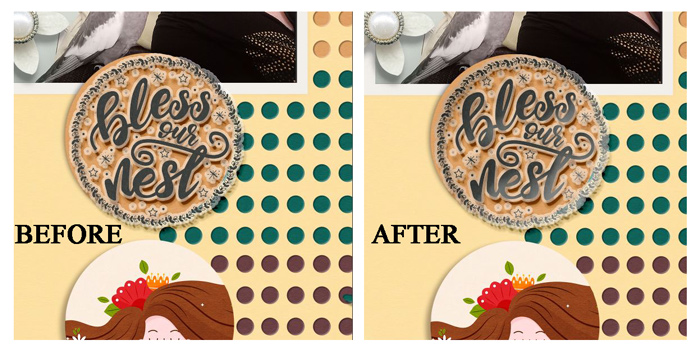 and here's a closer look at my settings- I used "multiply" on the darker brush and "screen" on the lighter one- it's just a matter of playing around until you get the look you desire!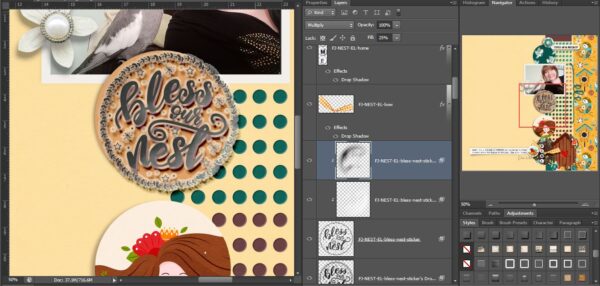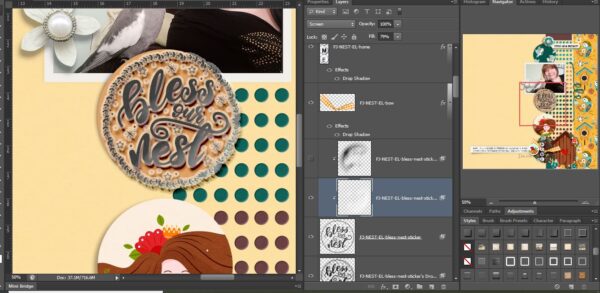 Here's a closer look at the before and after layouts:
Before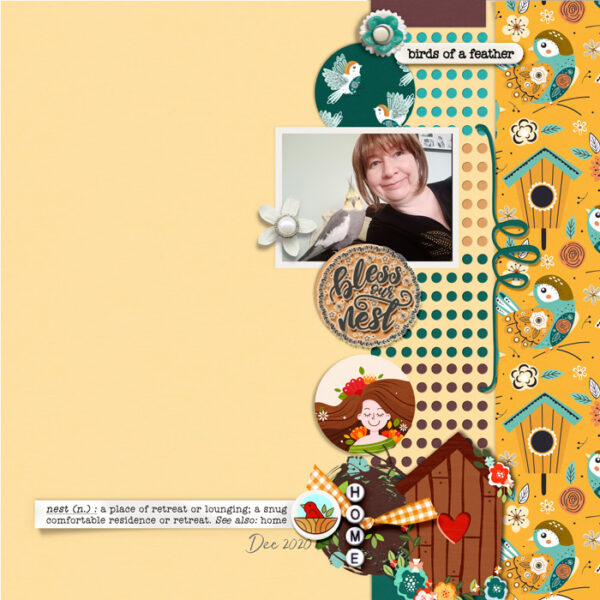 After

---
What do you think?  Is there a little tweak you like to add to your layouts to kick them up a notch! Spill the tea and let us know in the comments below!