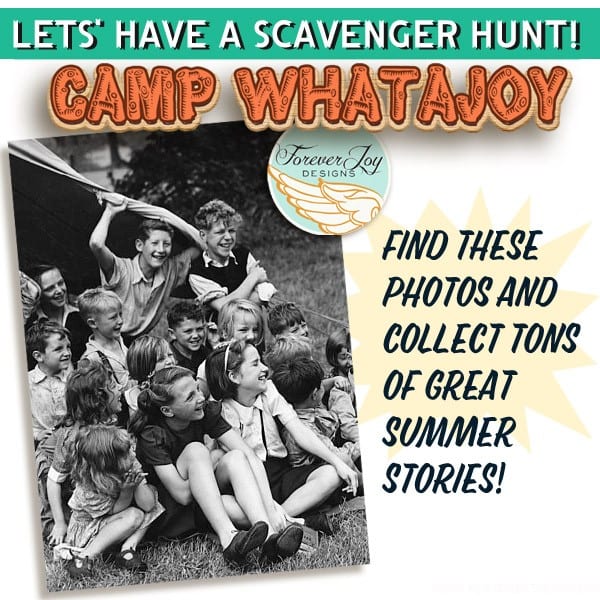 Hello Campers! How about we go on a Scavenger Hunt for photos that are guaranteed to prompt some terrific stories about our summer? Simply download the list below and see how many of the photos you can take- and then create a layout with those photos journaling a few thoughts you have about them.
At the end of our time together, there will be 2 lucky winners randomly selected who play along and use the hashtag #CAMPWHATAJOY2019 – one from Instagram and one from my Private Facebook Group (you are invited to join us here) – and each will get a $15 gift certificate to my shop! 
[click here to download the sheet to play along with us this month!]
Sorry! All Camp Links have expired- keep an eye out for our next activity together!