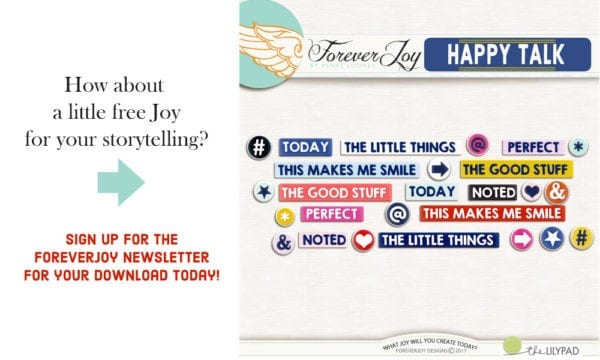 In these times when our inboxes can be crammed with so much shouting at us to Buy! and Do!- I thought it would be fun to add a little JOY to your mail with a FREE set of pretties to help add a little something extra to your storytelling. Just my way of saying thank you for inviting me into your inbox! If you are already a ForeverJoy subscriber- you will have received this with your latest issue of the Newsletter today!
 And I hope you enjoy the fresh new look of the ForeverJoy newsletter – it's been redesigned to not only showcase what's new in the shop- but also to highlight ways to add Joy to your storytelling though tips, tricks and inspiration! There are highlights from the Blog– and once in awhile a little surprise download! And, of course- exclusive promos and and links to secret sales. Because, if I could see each one of you as you choose my designs for your storytelling you know I would give you a big thank you! My newsletter is the next best thing to letting you know how much I appreciate you!
Not yet subscribed? Well, hello friend! Come on and join up! You can join us and get your Gift by filling out the subscribe box below!
Here's what I just packed up for my fans-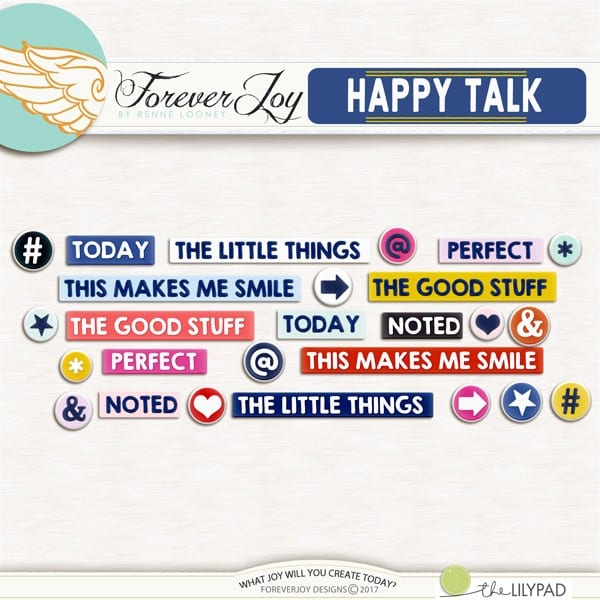 [wd_hustle id="email"]