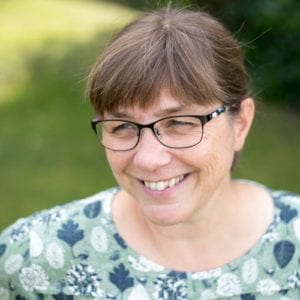 "Hello! Karen here! I am so excited to be posting for Forever Joy Designs for the very first time, eek!
One of my favourite things to do in my memory keeping, is to document the smaller, everyday moments. These precious, fleeting moments are often the ones that would be completely forgotten if not documented. They are the perfect snapshots of the 'here & now'
So for the Journaling Challenge at The Lily Pad this month, I have chosen to scrap this photo. It's my son, Matt in a quiet, reflective moment. Seeing him sitting there with Poppy, made me think about how precious our time together is. Even more poignant as he will soon be moving out and a long way from home.
I like to start by placing the photo on my page and pulling in all the papers and ellies that I like, or think might work. I am particularly picky about colour matching. I like a harmonious feel to my layouts. I chose Wild Life from Renne, a kit that I've used a lot. Not only are the colours perfect, but the theme is spot on too. Matt is a wildlife photographer and lover of the great outdoors. If a layout idea doesn't spring to mind, I might grab a template. This time I actually scraplifted one of my own pages (this works well as two pages never turn out the same anyway) Then I weed out the stuff I don't want.
The challenge required the journaling to have word art and/or elements in amongst it. Any of Renne's kits would be perfect for this. She provides SO MANY 'pretties' It was a fairly easy task!
So all that's left to do is pull the layout together, agonise over just the right wording for the journaling, and add some shadows. I leave all shadowing till last and I love how the page jumps into life once they're done.
So here is my finished page;
Thank you so much for reading. I would love to see how you all use Renne's gorgeous products to add your joy to the smaller moments.