Sale!
Your Biggest Fan Journal Cards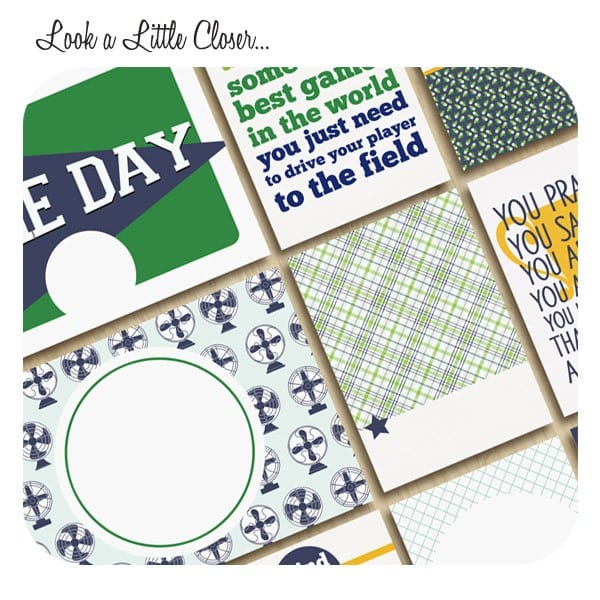 Designed to coordinate with the  Your Biggest Fan Collection, this pack of 14 Journal Cards comes in individual PNG and grouped PDF format so that they will play well with your digital, hybrid and pocket scrapping projects! The PDF format is in 8.5 x11 so they are Print Ready for your home printer! The cards on the PDF sheets have a light border to make for much easier cutting-
Included are the 14 cards shown (4) 4×6 and (10) *3×4 cards in png format as well as (3) PDF Sheets. *The 3×4 cards are actually 2.9×4 so they will fit perfectly in your Project Life pocket pages- no extra trimming or guess work needed!