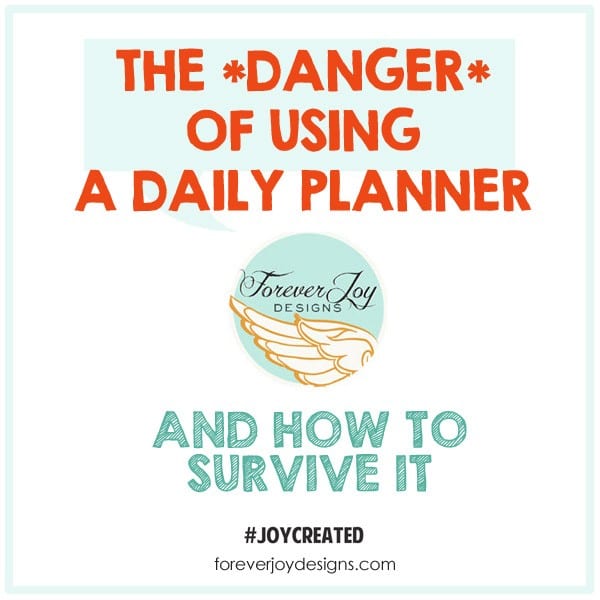 I've been thinking- it's mid year and the perfect time to take stock of how the year has passed and how I would like it to wind up- and it came to me that while many of the little things I had hoped to accomplish to get done had been checked off my master list- I was not as close to any of the Goals I had set in January as I would like to be.  How could that be? I have been so flippin' busy! And when I really sat down and looked at the lists of "to-do's" I had completed- I realized- I was so busy scheduling my days, that I lost focus on how I wanted to steer my life.
I think one of the dangers of using a daily planner is that is can make you lose sight of the forest for the trees.  By focusing on the little boxes and grids that define our everyday, we get off track for reaching that "someday" we dream of. 
It should be no surprise I am a glass half full kind of gal- (um- ForeverJoy?) so, lets just say that the year is not half over- but rather- it's the perfect time to get this ship back on course! After all, if you get a flat in one tire- do you get out, puncture the other three and feel sorry for yourself for having no car- or do you get out there- figure out the problem, and fix it?
So- how to fix it? I decided to revisit my goals I set at the beginning of the year- and ask:
Is this goal still important to me?
What can be done each week to get me closer to that goal?
I listed 10 things I could do to move me closer to my goal. Then, I opened the weekly pages of my planner, and filled in as a priority for each of the next 10 weeks one things from the list. 10 things to do- 10 weeks to do them. My goals were now the main priority of the week. 
This is not to say that the every days of life will not fill up my planner boxes- but by focusing on the bigger picture along with the little things- I've gained a better perspective on priorities. It also helps my plan my time on things that will really matter a year from now. And that's really the reason we love the idea of planners, right? To not only get stuff done- but to help us get our bigger act together as well. 🙂