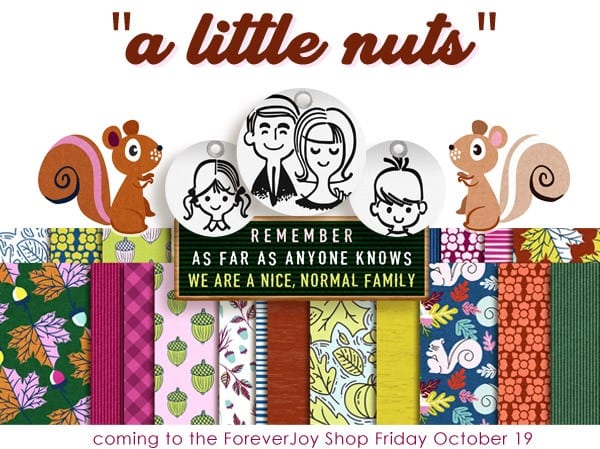 It's the middle of October- the time of year I'm thinking about everything pumpkin and a little bit of Turkey and Christmas too!
The calendar is getting filled with family functions you can find our core 4 (Me, DH and the 2 sons) spending a lot of time together enjoying all that October in NYC has to offer!
And- truth be told- at least for me- there's always a little drama that comes with all this family time together- and you gotta laugh! Because when you spend so much time with the ones you love- things are bound to get a little nutty, right? 
It's those silly stories I focused on when designing my new mini kit,
A LITTLE NUTTY!
 I just know this one is sure to
leaf
you smiling!