Hi guys! So many of you have dropped me a note asking for a return of the JOYFUL PLANNER collection– I've decided to make it  a regular design in the shop- starting this month!
Say hello to the JOYFUL PLANNER | McIntosh Edition Desk set!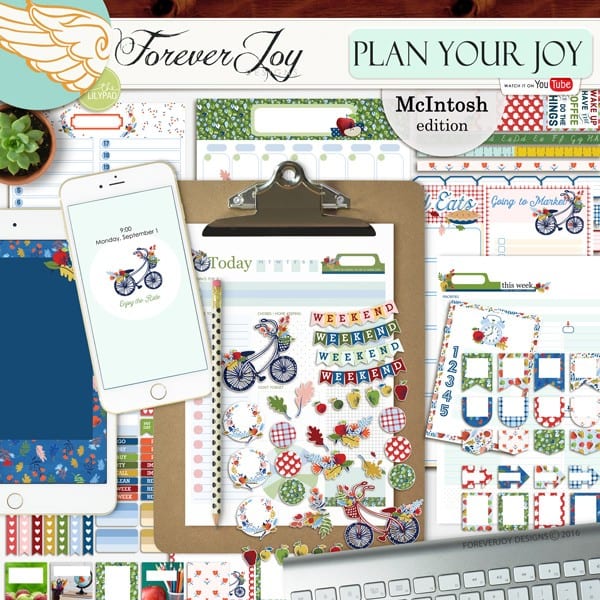 You've told me what you like best is that it's more than a way to just decorate your calendars- it goes "off road" as a desk set that you've come to love!
So, I took a new look at the design, at the habits and tools I personally find useful with my planners- and made a few tweaks. I've got to say- I LOVE how it turned out- and how you'll watch the unboxing video below  to see what I mean!
Inside are all the things you've come to love, the Printable month, day and week planners, the sweet notecards, the menu planner and shopping lists and some new goodies as well!
*A Goal Tracker and Reality Check list
*wallpapers for your tech devises so they can match your planners!
*Over a HUNDRED stickers– because hey! Pretty matters!
Here's what one fan, Jen said after working with it:
I printed all 4 stickers sheets onto white sticker paper and used my Silhouette to cut them out … but they are really easy to just fussy cut with a pair of scissors too!

Love the extra printables in the Desk Set:
~I'm using the Meal planner sheet with the grocery list to keep track of what we need to buy and ideas for meals for the upcoming weeks
~I love the Habit Tracker! I will be using that to track my weight throughout the month … motivate myself to stay on track of my water intake & healthy eating routine!
~and the big List sheets are pretty … and so awesome for random list making as well as to jot down other "To Buy" items for the month.

***And after printing the 4 sticker sheets that are included, I have enough leftover stickers for decorating at least 4 more weekly spreads plus my monthly spread.

September … I am ready for you!
Take a look at her awesome planner pages: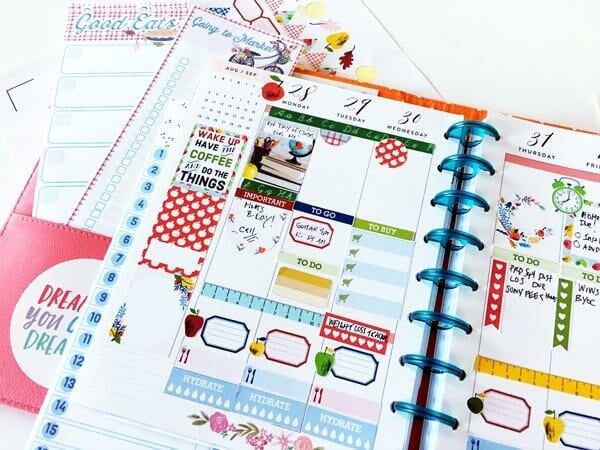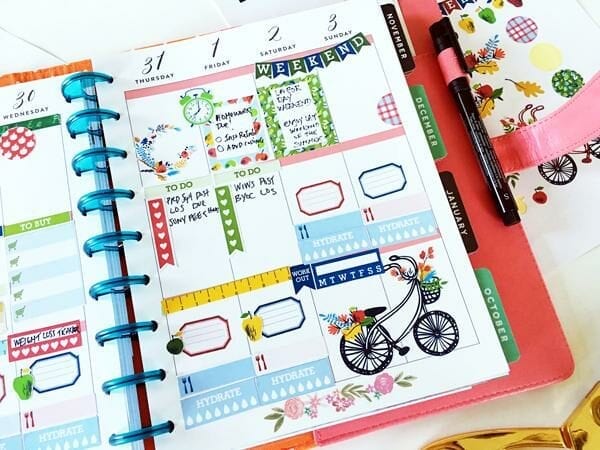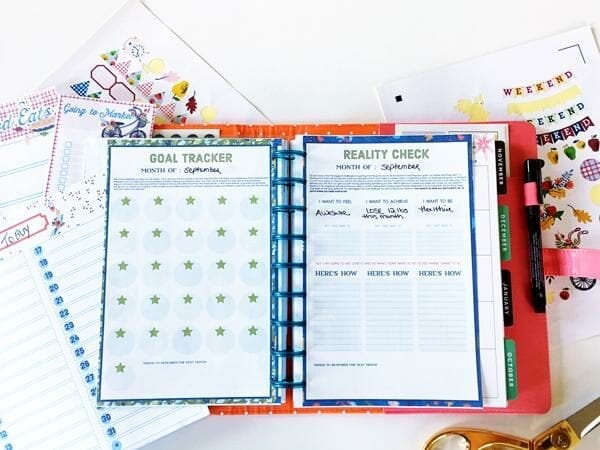 The Creative team also had fun with the collection in their digital scrapbooking layouts: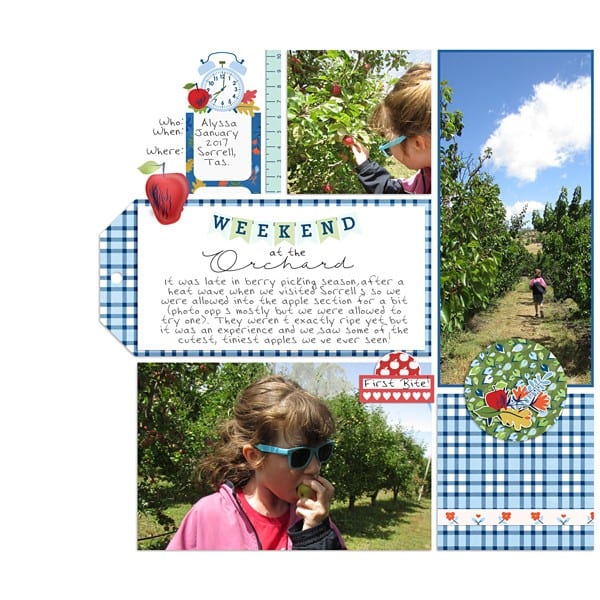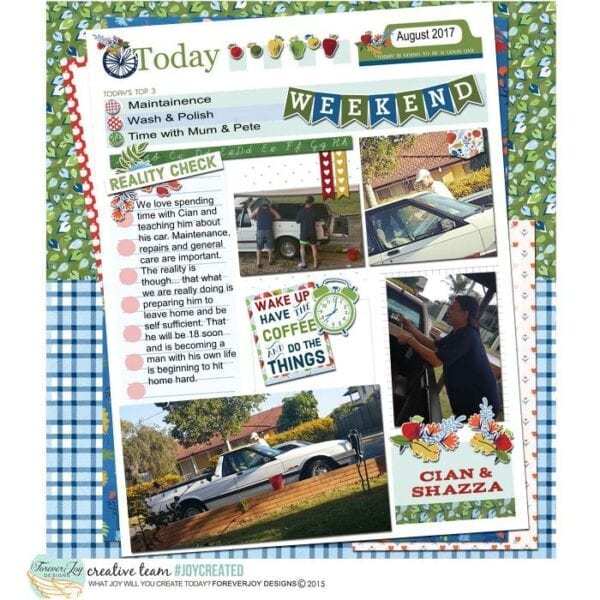 ---
You can check out the video unboxing here: