I love the energy that fills the shop each January! I feel like I have been giving so much to everyone else once November comes around with the shopping and entertaining and magic making- that once the new year starts (and the tree is down!) I can let out my breath and focus a little more on me!
That's why the Month of Challenges (MOC) at the shop is so much fun- each day brings a new way to stretch your imagination. I love seeing the new tips and tricks and takes on each day's challenge- it get me back in the mood to craft my own stories again!
A few layouts caught me eye in the ForeverJoy gallery– and I wanted to share a few here with you- I thought that might be a fun way to round up the joy created each month!  So- lets get started!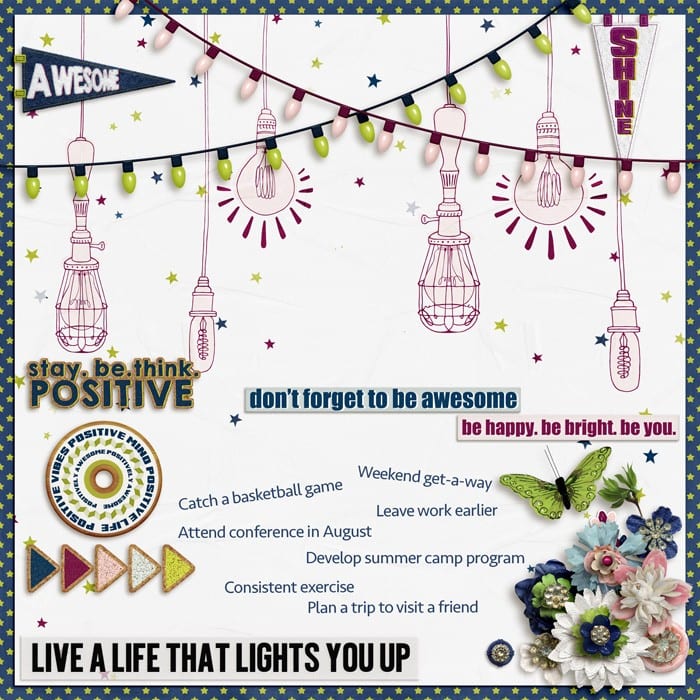 One of the challenges was to create a bucket list- I loved this layout by enjoyyourpix – the choice of paper and colors are so uplifting!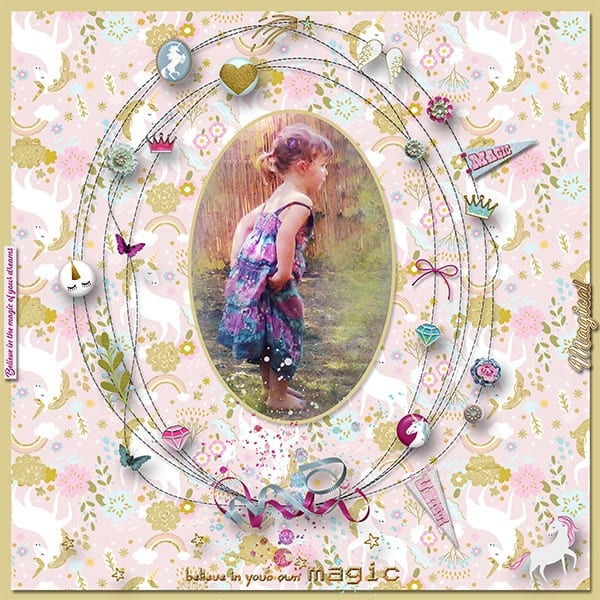 This page by CharlotteM is just pure magic! The colors compliment her photo beautifully and the elements are placed on a perfectly delicate path! love it!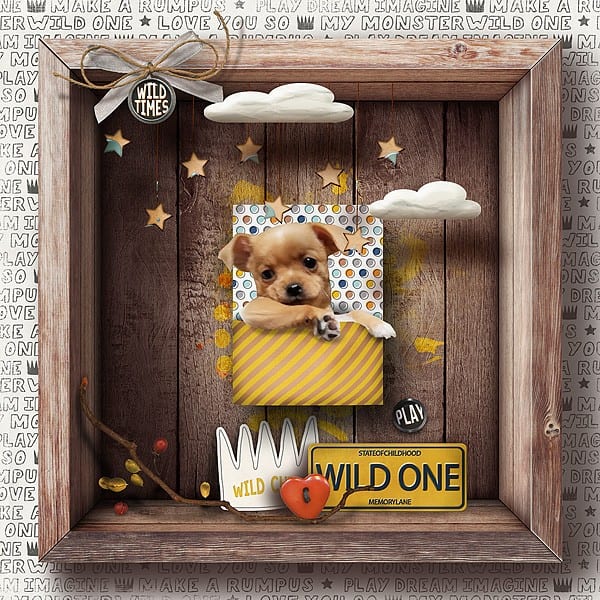 This darling page by Psychozoe is the perfect example of the magic of digital scrapbooking! How perfect is that shadow box?!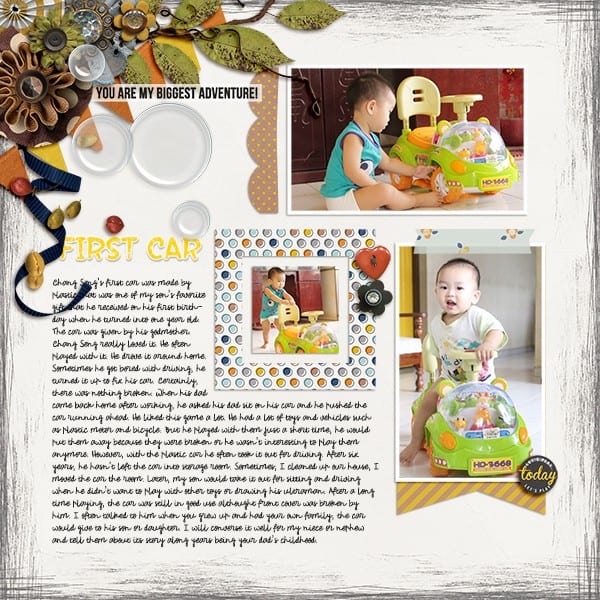 The formatting of the journaling, choice of kit and clustering on this page by nhudao make it a stand out layout! It's full of the perfect balance of delicate and little boy charm!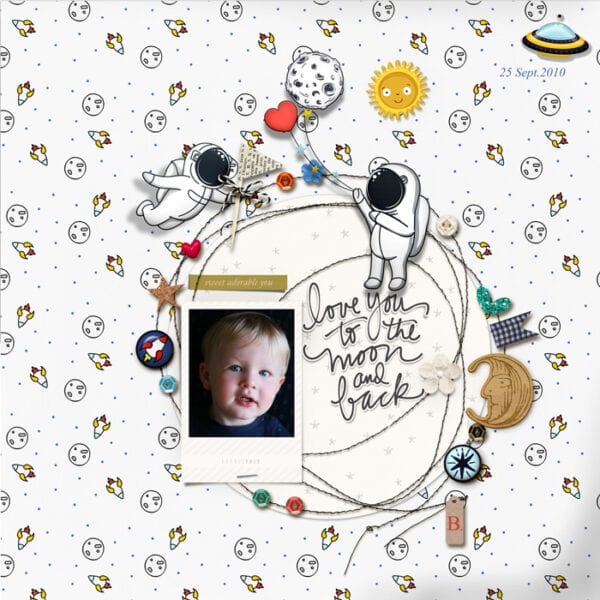 This is an awesome example of on-spot usage of a patterned background paper! The repetitions of whites, simple framing path of elements and single themed photo on this page by bellbird all make this layout work so perfectly!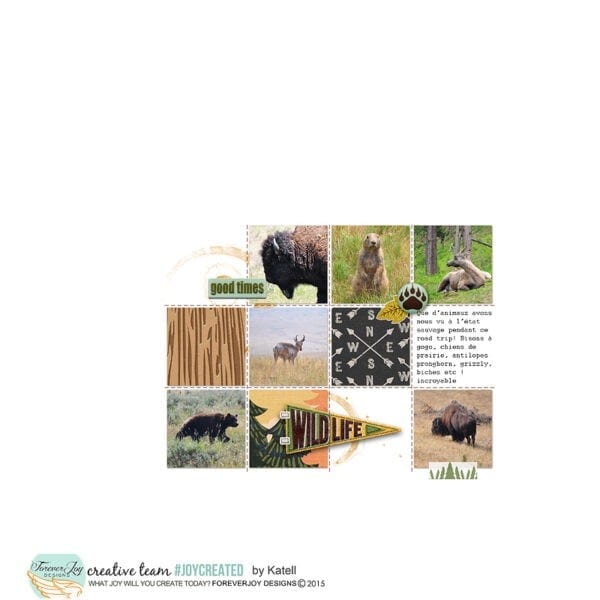 Grids never fail when you want to use a lot of photos but also want to keep your layout clean- and this page by katel is the perfect example of why it works! The colors work perfectly together and the inclusion of patterned papers in the grid make this an awesome layout!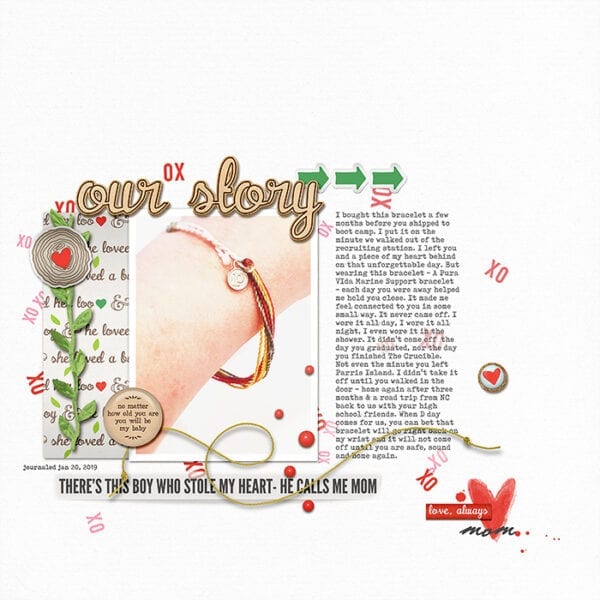 A good story is as important to the appeal of a page as composition- and this layout by jen mcabe has both! I love pages that tell the special stories over our everyday joys – because it really is the little things that matter most, isn't it?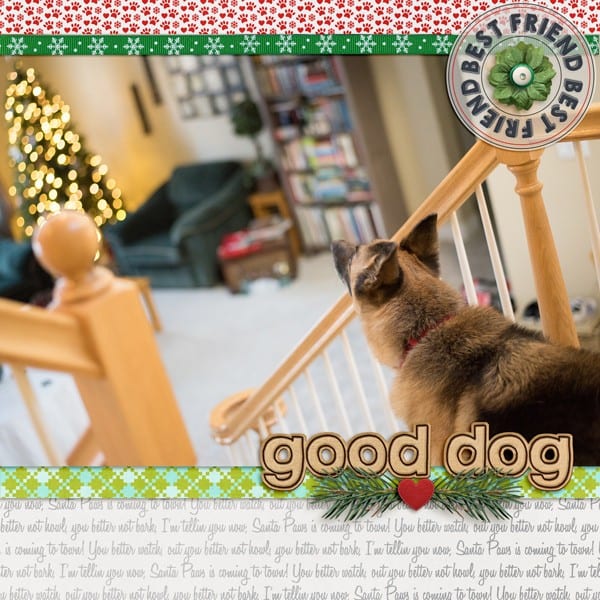 Finally, I had to share this layout by enjoyyourpix because the point of view and photo treatment are so awesome! A photo from a different angle would have told a whole other story- I think this perspective is just so unique and perfect! Love it!
What do you think? Did you participate in the MOC- and- did you learn any new tricks? Let me know in the comments below!