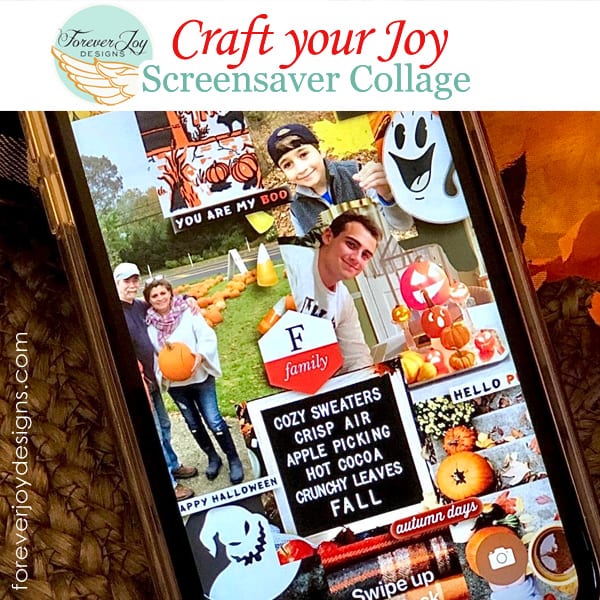 If you're like me, you love to scroll through Pinterest for seasonal inspiration and collect images the capture the mood of various seasons and holidays! (You can check out and follow my curated Pinterest collections here)
I though it would be fun to ride the newest trend of creating collages for your phone wallpaper as a sort of "mood board" for the month-images to help keep my heart happy and pointing true north.
I pulled from my own photos, digital scrapbooking elements and images from the web to make a fun wallpaper- and I can't help but smile every. single. time. I look down at my phone! Truly! It's simple- and fun- and I have the steps below in case you were wondering how to do it!