If you have even just one of my designs on your digiscrap collection- you know I love to pack a little word play and lots of symbolism in my designs!
That was most definitely the case with the new kit, Great Chemistry! I wanted to create something a little different for Valentines day- a design that could be used beyond the holiday but was still undeniably all about love.
As I designed the (300+!) periodic letters and chemical formulas and geekery in the kit- I wondered- oh my goodness- is anyone going to get it? I was most definitely cracking myself up as I designed the pieces- but I did wonder if anyone would get it.
Well- once I passed the design on to my (awesome!) creative team- I knew right away we were the perfect lab partners in this experiment!  They not only got it- they had more fun with the design then I could imagine! It was an undeniable attraction for sure!
Check out some of these fine specimens of creativity:
(all layouts use Great Chemistry page kit + Great Chemistry Periodics available here) 
---
The photo is just darling and the layering of plain paper at the bottom of the photo keeps the patterned paper from become too busy! Love it!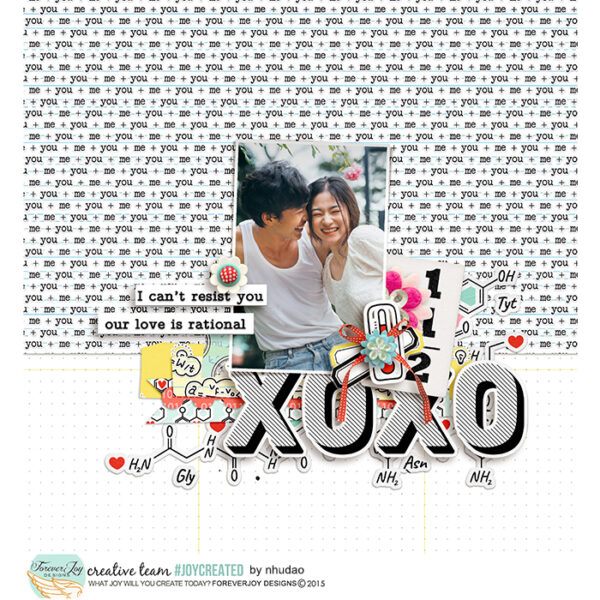 Here- I cracked up that Justine used the Marty McFly Back to the Future Quote with her throw back layout ! The title she spelled out with the alpha brings the whole theme home!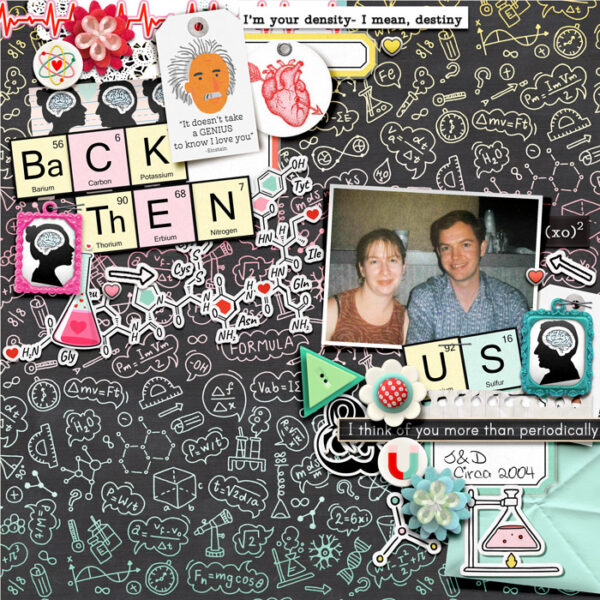 And the composition of these layouts is just spot on- I love how they used the alpha for their fun titles!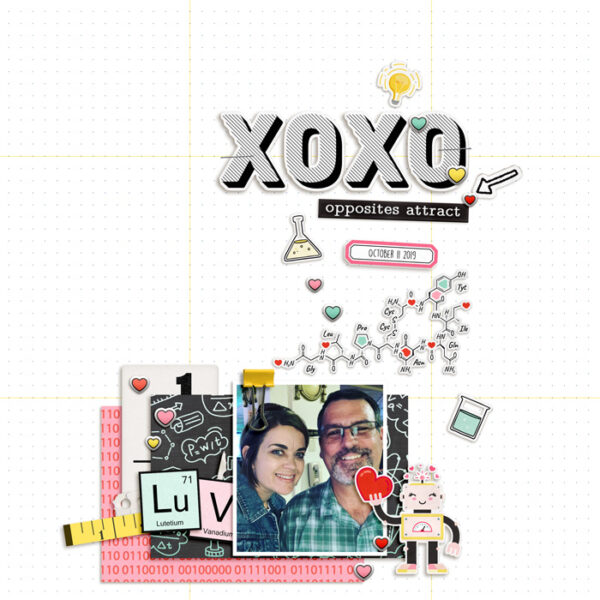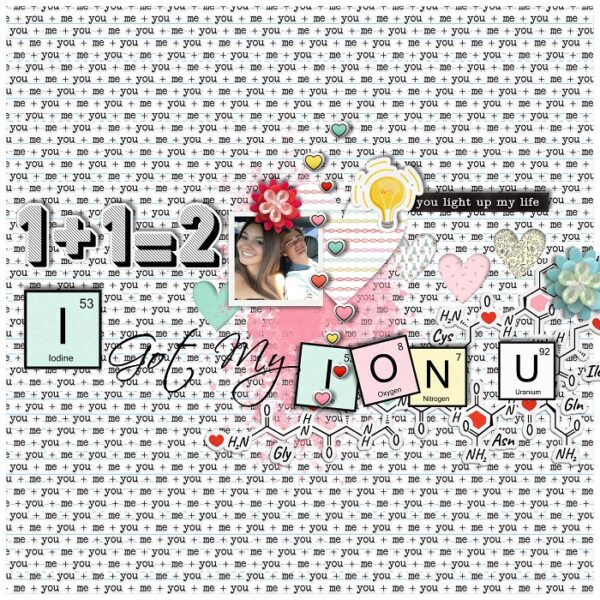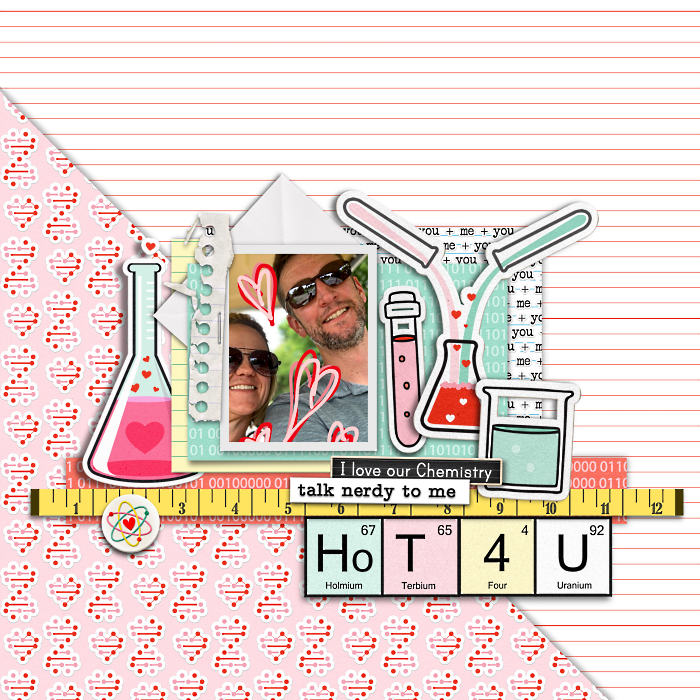 The elements in these layouts are each chosen perfectly to move the story forward- there's so much packed in- but it never looks to busy because they are clustered with purpose!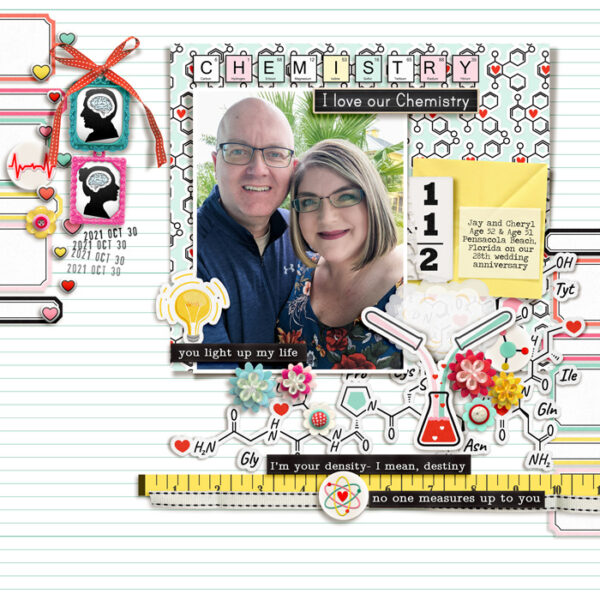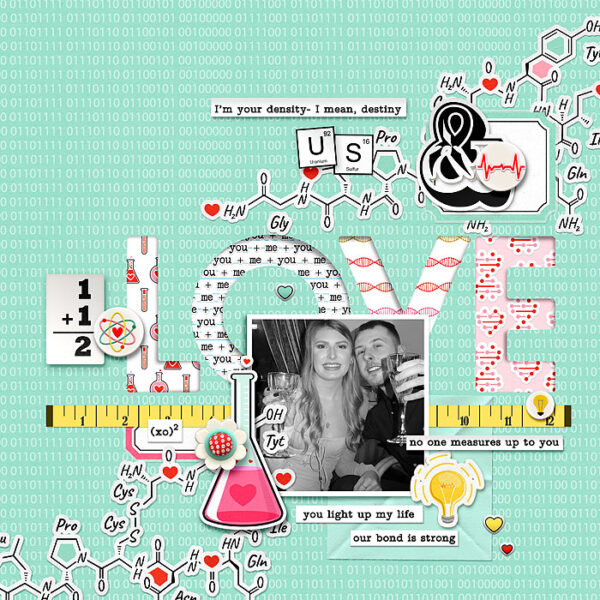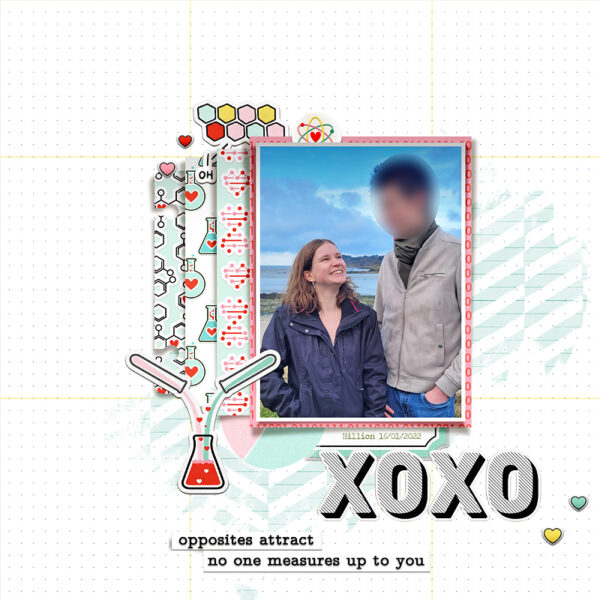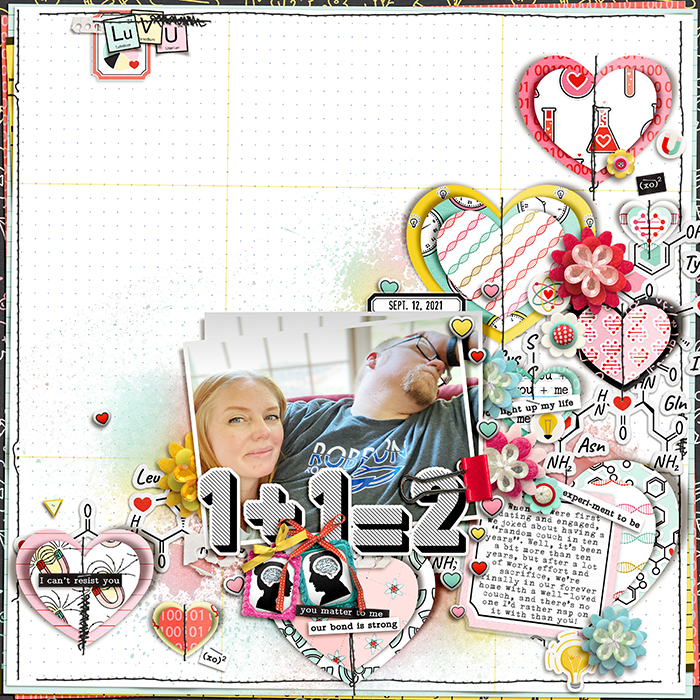 Finally- how cool is the placement of the word strips in these layouts? They not only add a bit of easy journaling- they act as elements and part of the design composition.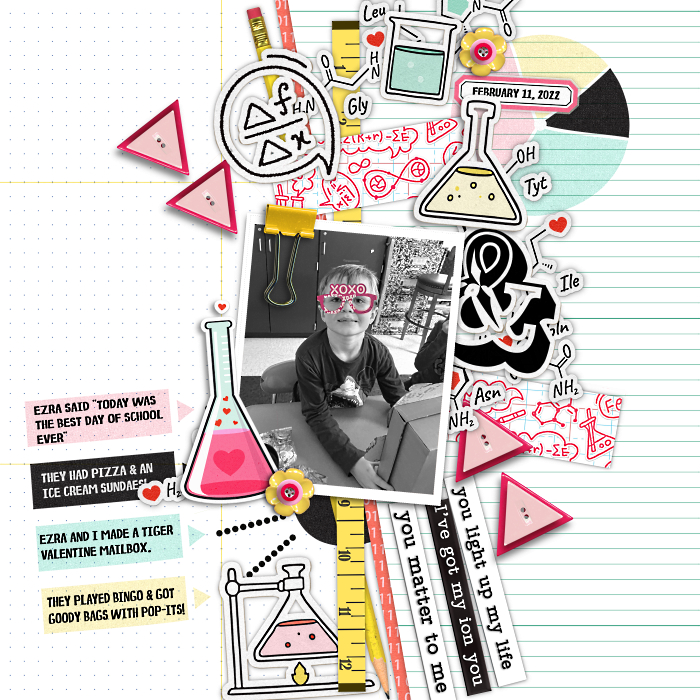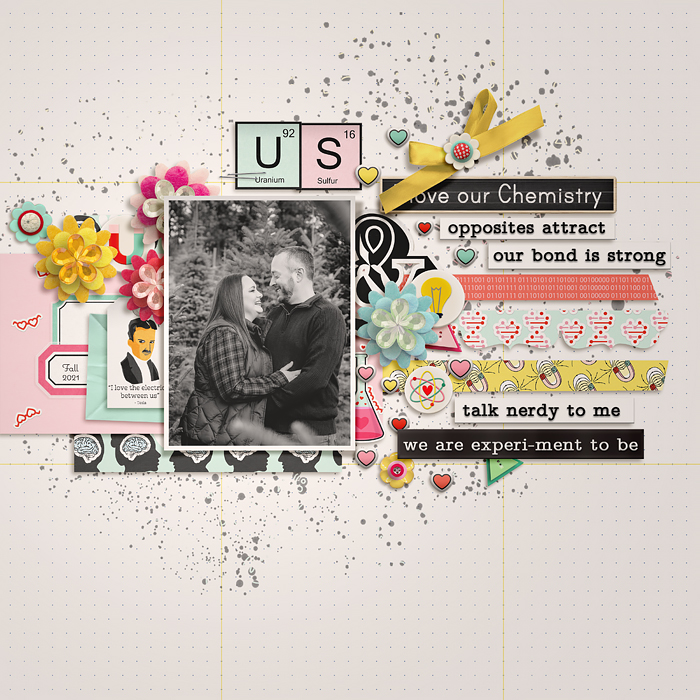 ---
supplies used: Great Chemistry Kit and Periodics