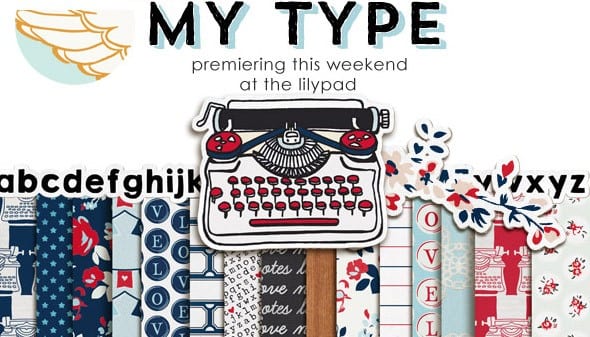 Yes- I am a married woman. But- things like this happen- and I have to admit that, well, I have a crush.
Who is this scoundrel that has stolen my heart? Well- it's a sweet little teal typewriter that my Mom bought me! (I'll be sharing that with you in a post later this weekend) – Needless to say- my new love has, as always, worked it's way onto the drawing board in my latest design, MY TYPE.  It is on sale this weekend for 20% off- and this weekend,  I have added the Journal Cards as a gift to you with your purchase of the page kit!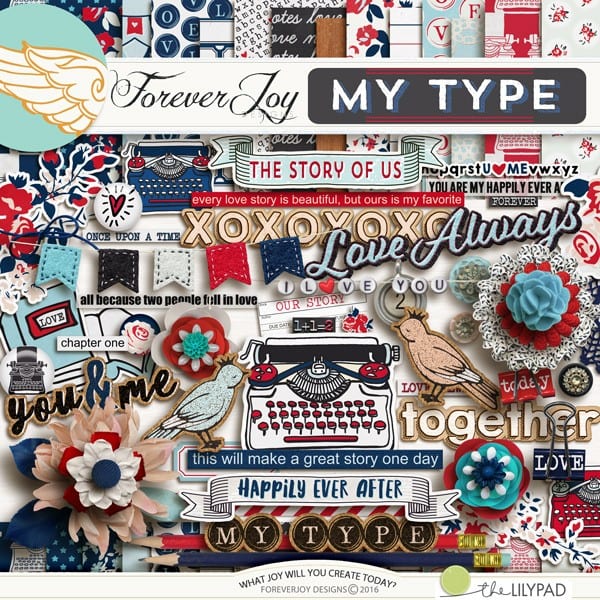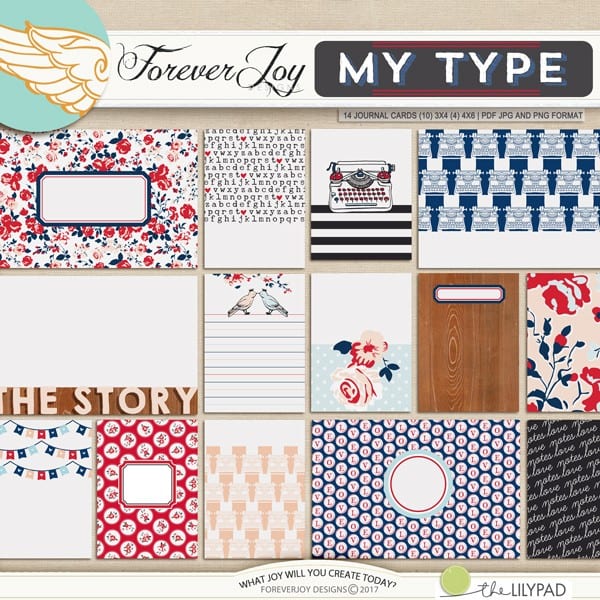 The design has a crisp retro feel and is packed with type styles, and keys, pretty roses and of course, old school typewriters.  I have been drawn to mixing old and new like this lately- I think it adds a charming touch to layouts- but keeps them feeling fresh as well.  I also worked to be sure this was a "valentines" kit- but something you could turn to in your stash to tell the stories about all the different things that capture your heart.  I think the creative team did a terrific job in capturing this in their layouts below-
You can take a closer look at the design and see even more layouts by visiting the shop here– and if you have any layouts made with the kit that you would like to share- pop them in my layout gallery at the Lilypad, or share them on social media using the tag #joycreated- I'd love to see what you create!