Hello May!  I am so happy that Spring is no longer a wish away- it is unfolding right outside my window! Here in NYC, The Lilacs and Dogwoods are in full bloom, the Peonies are starting to wake up and Pool Noodles are lined up outside the dollar store ready for the first days of summer!
Looking back, Spring was celebrated on drawing board with two new designs- Hoppy Spring and the April Create Crate.
I loved the crisp happy blues and warm yellows in Hoppy Spring- they reminded me of the fresh bright skies and welcome sunshine of Spring-
The April Create Crate was a happy welcome to brighter days as well! I love the feedback you have been sharing about this monthly collab- and the fact it's become a great go-to to document the seasonal memories of the month.  And truth told- the papers I designed for this month's collection are some of my very faves becuase of their nod to a Kath Kidson vibe.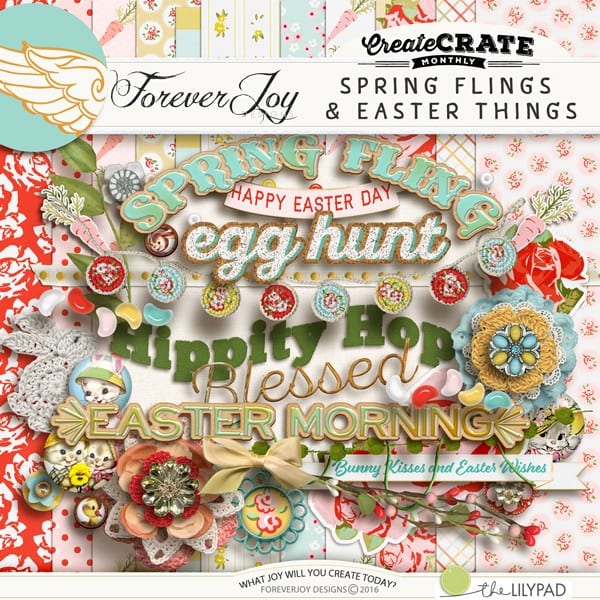 This weekend  is a big one for memory-keepers- Friday is National Scrapbooking day!- which is really a three day event- because true to the hobby- we like to hoard the goodness. My whole shop will be on sale during the weekend- and I have some fun new designs premiering as well! I can't wait to share it with you!