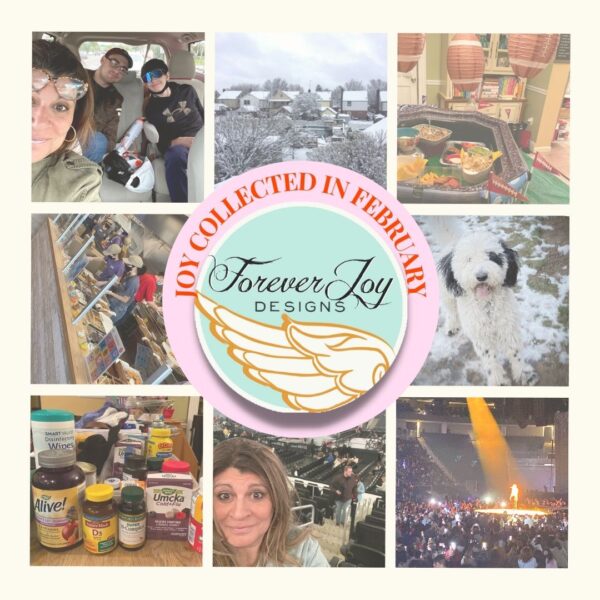 We kicked off February with 5 photo prompts and this weekend I collected mine for some layouts!
Before the month wraps up I wanted to get these guys off my phone and into some stories and  I just wanted to share them here with you!
---
Love this view: Waking up early after a night of snowfall and being the first to see the untouched snow in our backyard is one of my winter joys!
Love these people: My boys of course! Love seeing them in the back seat of our car backed up and ready for a little day-tripping!
Love this Food: LOVE all the football snacks that we have during the Super Bowl- and this FUN stadium I pack them up in!
I know it's February when: All the cold remedies and vitamins are lined up for duty on the counter! (Also- I had been waiting SO LONG to see Imagine Dragons in concert! Finally! The day arrived!
 My guilty pleasure: A new donut shop opened up in our neighborhood called Duck Donuts- they make fresh donuts to order and hand dip them in decadent combos!
You all were busy crafting your joy this month too! I'd say February was definitely a month of love stories! Here's a lookback to a few stories we told together this month- thank you for letting me be a part of that!