It's that  awesome of year when we all get to be kids again and delight in the silliness of all things candy and pumpkin and spooky and candy! It's Halloween! And on the drawing board- things just got A Little Scary!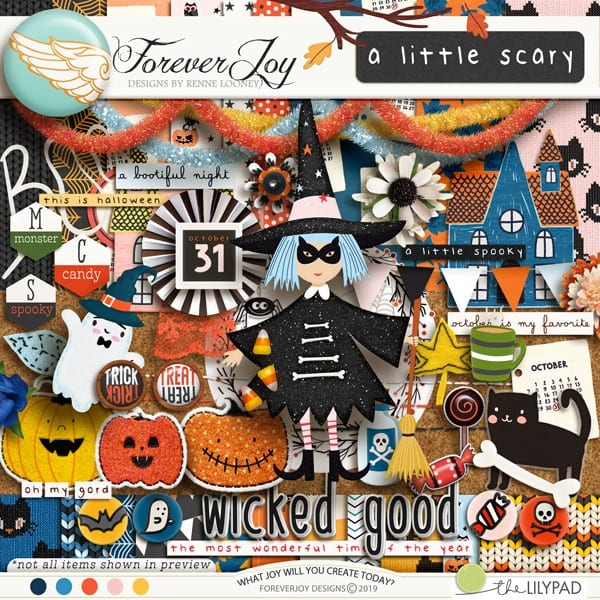 Sometimes you don't need a full sized kit to focus on the little stories of the day! That's why I design play sets like this one- designed to give you all you need to tell the story at a guilt free price!
Inside you'll find 12 patterns and loads of alternates plus 6 bonus solids! (30 papers in all!) You'll also unpack a collection of not so scary treats including a sweet witch colored 2 ways, 2 colored ghosts, 2 haunted houses, a autumn tree branch, felt leaves, 3 buttons, 4 flowers, a frame, some bats, a few bones, a bow, pieces of lace,  3 pieces of word art, 12 word snips, pumpkins, rubber dot icons, colored tinsel garland and a paper flag bunting, Halloween candy and a lot more! Take a look at some of the fun the creative team has had with the kit over the weekend!
And- because I am a big fan of Traveler's Notebook (and love templates that make pulling together a layout easy and cool!) I designed a pack of Halloween themed Traveler's Templates!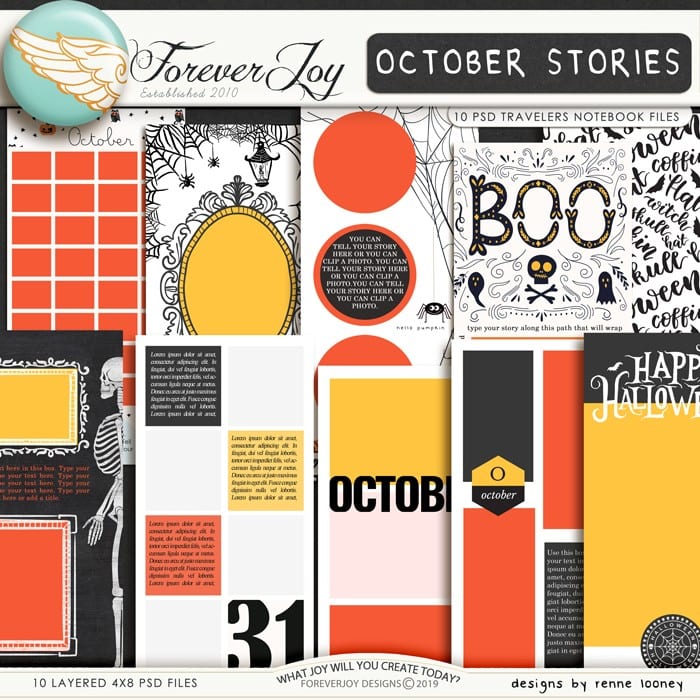 They are available exclusively right here on the blog in my personal shop!
And I can tell you they are not only easy- but FUN to work with! Here's a look at a few layouts I created using them!