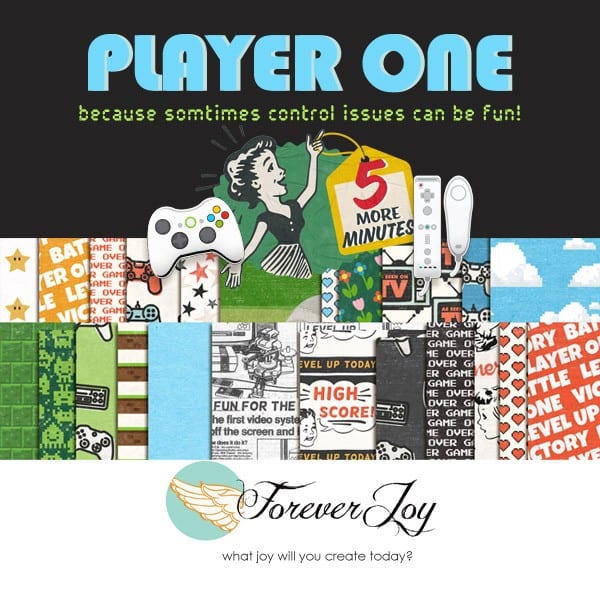 Ok- I'm going to get into a tricky subject here- and I know many may not agree with me. It's a polarizing playground talk point- but I have decided to come forward and speak up- my children play video games. More than 20 minutes a day. And *gulp* sometimes, I take secret joy in the fact that as they battle bosses and level up- I get some uninterrupted time to do things like, write this post. Or, you know, do that design thing I do.
Of course they do things other than X Y Up Down- they play football, get awards, play with friends, swim in pool, and other awesome photo-op kids stuff.  And I proudly pop those onto my Instagram feed.
But, I got to thinking as my little guy finally won against a level he had been working to beat- after watching a bunch of how-to videos and reading articles and forums and chatting with his friends- this is a big thing in his world. And I should capture it and tell the story of it.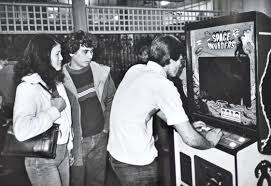 I mean, I would give anything to have a picture of pre-teen me at the record shop around the corner, clicking my quarter down on the Centipede game to declare my spot- or a shot of my initials on Space Invaders (you know- those times I didn't use the three allotted letters to spell something naughty.) How cool would it be to have a photo of the first time we gathered around a Pong game and watched that little blip bounce around the screen?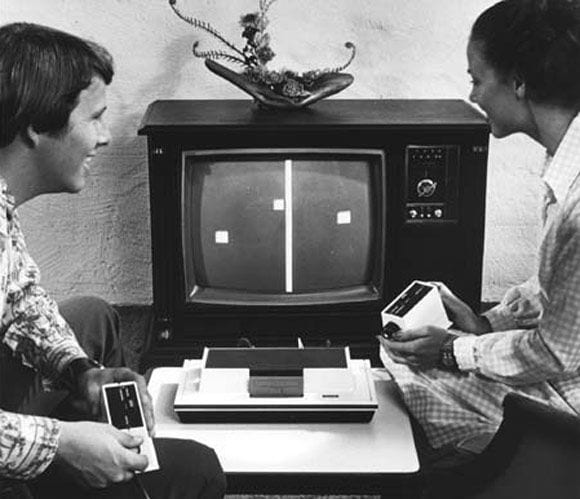 And yes- my parents told me I was wasting my time playing those darn games, spending the quarters I earned babysitting just to make the high score- that's what parents are supposed to do. But, they also let me play. And those were some pretty fun times!
So- I decided to create a design that lets us actually celebrate the gamers we love and hi-5 their victories and give a look into a part of what makes their days fun!
The design is called PLAYER ONE and it's full of the retro vibe I love- and cool gaming elements that my boys have declared are worthy of them pausing their game to let me take a photo of them!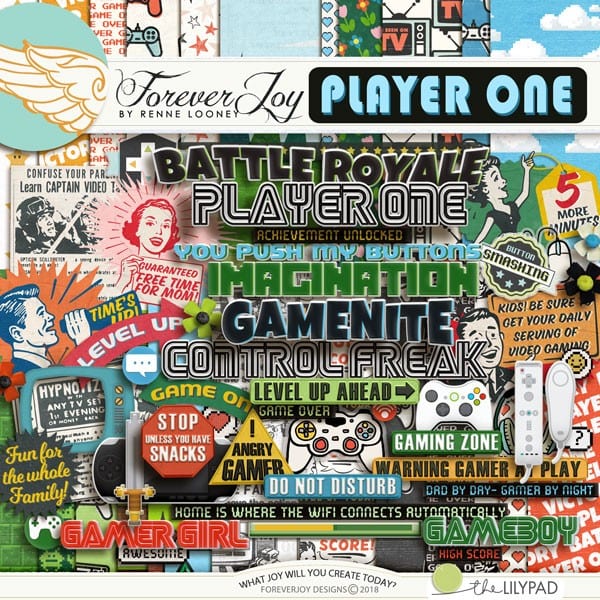 So? Will you join me and declare your love for a Gamer? (Even if the game- meh- not so much?) And did they inherit that Gamer gene from you and your early 8-bit crushes? Let me know!