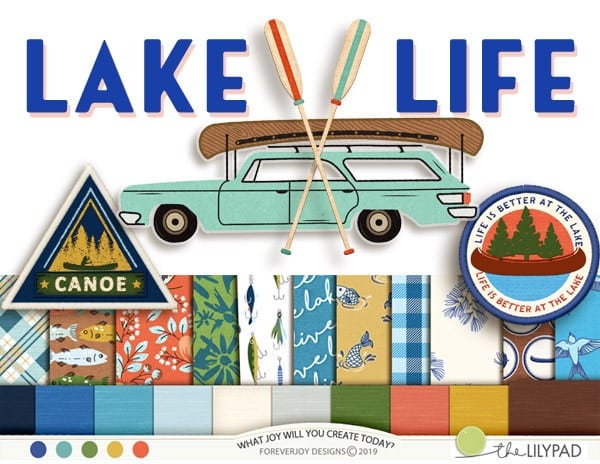 They say keeping a vision board is a terrific way to achieve your dreams- and I'm a big believer in that. I have secret pin boards full of positive and inspiring quotes and places I hope to travel, and decorating styles I'd love to add to my home.  But one of my very favorite boards is the one that is all about Lake Life.
I have loved the times we have vacationed by Lake George in New York- and one day, I hope to have a little lake cabin of our own. Sometimes, when I get a little overwhelmed at work I will change my desktop wallpaper to one of my Lake House dream homes and it helps keep my focused on why I am doing all this lol!
Lake Life is more about a feeling than a place. 
To me, Lake Life is relaxed. It's family, it's outdoors, it's simple- it's bright and crisp and cozy and full of sunrises and sunsets and all the joys of nature.
I wanted to bring that feeling to life on my drawing board to help tell the stories of the memories we have made by the water- as well as the dreams I have for the future.
Say hello to the Lake Life page kit and The Great Outdoors word art pack. Both are packed with a crisp retro vibe and the laid back feel of life by the water.I styled the Word Art to have the feel of vintage postcards that say "wish you were here"!- because man! I do wish I was by the water right now!
The page kit is packed with 38 papers in total and themed ephemera inducing fun camp style patches, retro pennants, fishing gear, a vintage station wagon I just adore and lots of word art to help prompt your story telling! You can get a closer look at the design below, as well as a few of the layouts the Creative team has made with it.
And, if you'd like to add the design to your collection, you can purchase it here at my personal shop, or at the Lilypad.