How can it be that we are almost done with April? I feel like February was a blink away! Maybe it's because March was like a terrible bad dream we were all tossing and turning and trying to wake from? Here in NYC- the numbers of people terribly affected by Covid are still unbelievably high- and going out in public is very scary. Life inside the walls of home is  definitely more comforting- and I do love getting lost in crafting  working on a few designs and going through scrapbooking layouts on Pinterest and the Lilypad gallery. 
I wanted to share a few layouts that caught my eye and give them a shout out! I also wanted to share that many of them use use templates by one of my fave designers, Fiddle-Dee-Dee Designs. Especially these days, I love using templates because it makes pulling together a digiscrap layout so easy! If you have never used templates before- (or just want to add another pretty one to your stash!) be sure to check out her blog- each month there is a new freebie and a chance to win a gift certificate to her shop just by using it! The April Fiddle-Dee-Dee template can be found [here].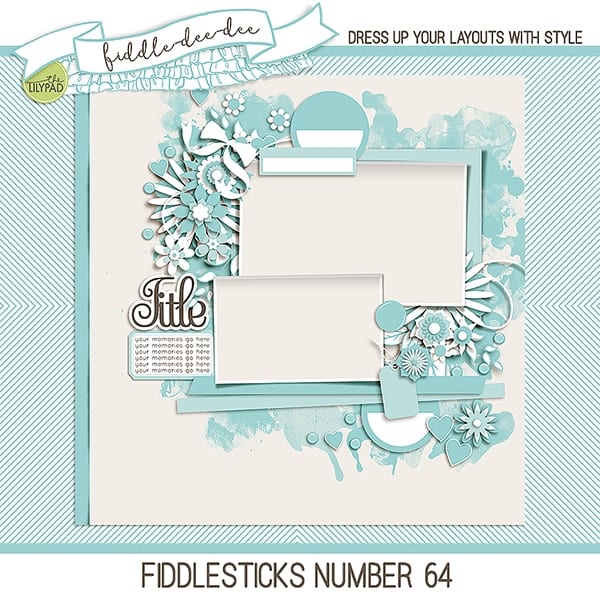 What makes a Gallery Standout for me? Well, sometimes, it's the use of beautiful colors like this layout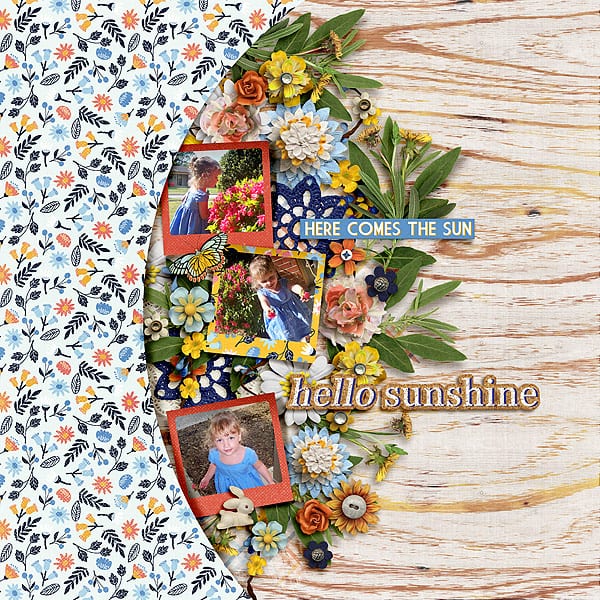 Sometimes it's a playful use of elements, like the way photos are frames in this layout (and the fact they are all Soap Opera acfors- how FUN is that!)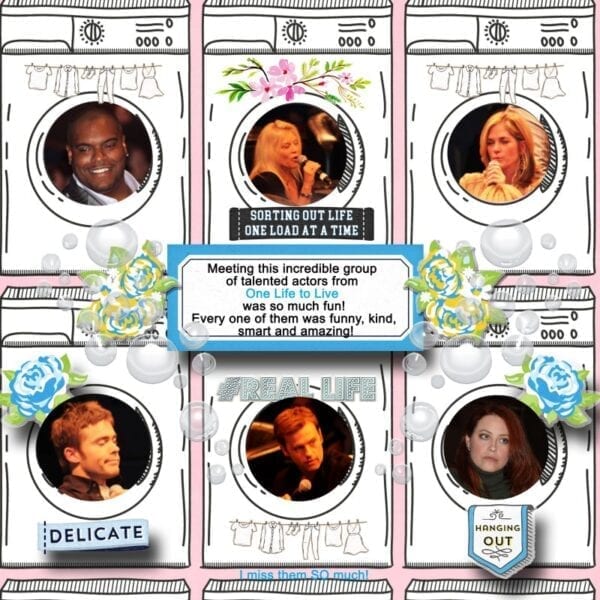 Sometimes it's a dreamy retro vibe or photo treatment like in these layouts- where you can almost feel the happy sunshine-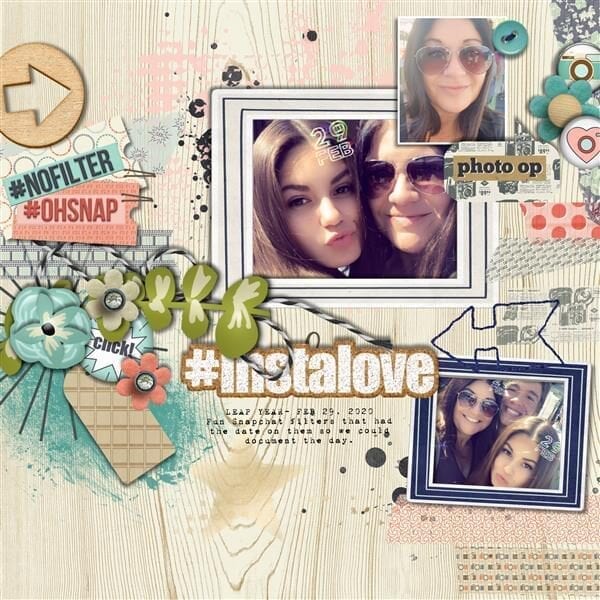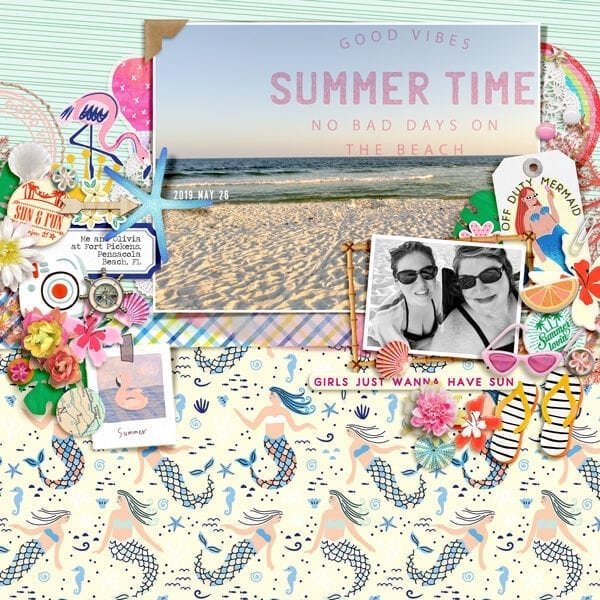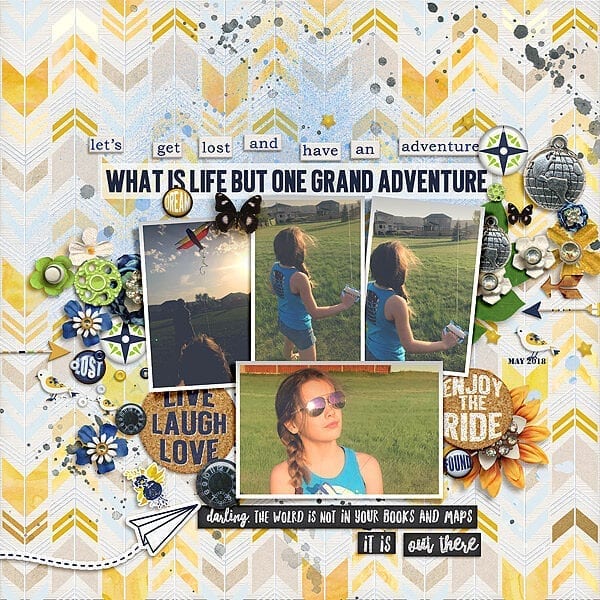 And sometimes it's the clever use of elements like in these layouts-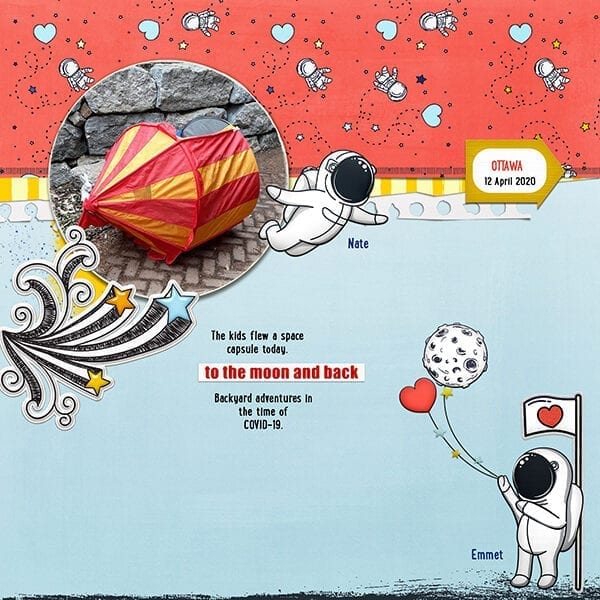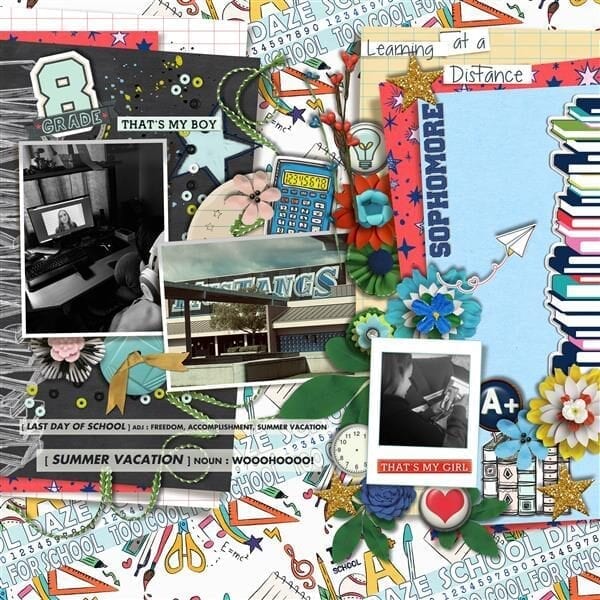 There really was so much to love in the ForeverJoy Gallery this month! Not only do I try and collect a few layouts top share here in the spotlight, but I also collect some on my ForeverJoy-full board on Pinterest- you can see it here! 
Next month we celebrate National Scrapbooking Day- and I'll let you in on a secret- there is an awesome blog hop of freebies being put together to share with you this week! Be sure to keep an eye out!
I'll leave you with a slide show of the April mid-month-mojo-gsos- and hope they make you smile a little today too!