Guys! I am so excited to share my new design FRIDAY NIGHT LIGHTS with you because it truly comes straight from a very special chapter in my own life as a Football Mom! I wrote a bit about that in this post earlier.
I worked to keep the design timeless and fun and chose colors that compliment the field.  I also designed it more from the point of us as fans, with word art and ellies to prompt your storytelling.  In fact- I loved it all so much- you will find FOUR layouts by me in the product description- and if you have sideline stories to share like me- I know you'll have fun with this design as well! And– be sure to check out the FREE Printable of the Football Mom Prayer I made for you guys!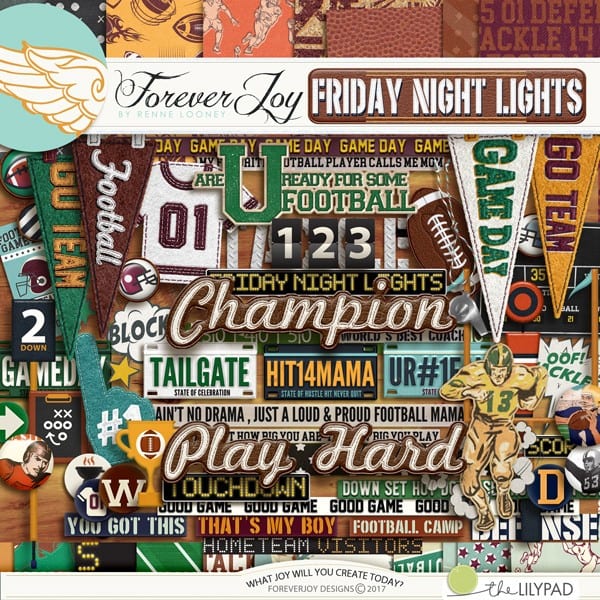 Finally- please be sure to share your layouts with me in the ForeverJoy Gallery- or on Social media with the hashtag #joycreated ! I am always on the lookout for those and love to see what stories you told with my designs!