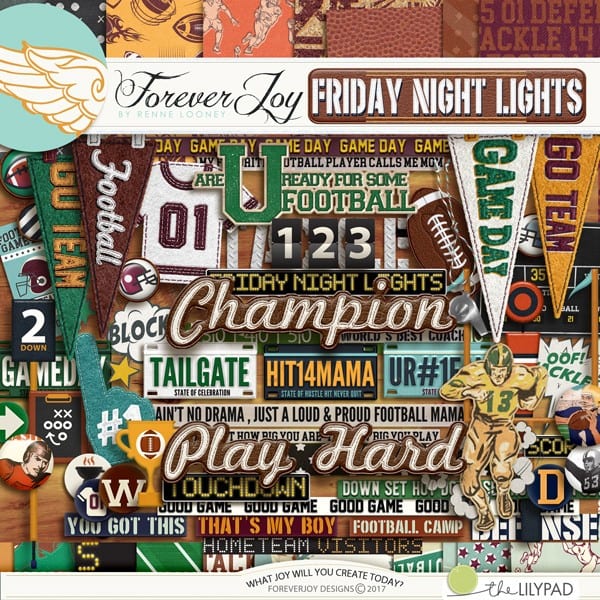 Truth told- I have always loved Football. I am a native New Yorker- but for a little while, my family transplanted to Irving Texas.  It was in the late 70's, and I was in love with Danny White, the Quarterback. Then it was Steve Young- and most recently, Brett Farve. Tim Tebow is also a darling!  Recently, my little guy went to a football camp with some professional players- and one of them (who actually played for the Cowboys in the 70's) told me that of all my crushes- Brett was the one for me. He thought I might scare Steve a bit- and Tim was just too nice for my sass! Brett- if your out there- drop a line! 😉
But my love of the game went beyond my crushes. It is the strategy, the literal getting physically knocked down and picking oneself up and giving it another go- the grit- the pushing oneself beyond what you think is possible- I just love it! Along with the Bay City Rollers Album (yah- that's dating myself!)  I had a record of Vince Lombardi speeches. I was 12! But man! He was so motivating! And I was on cloud nine when my older boy when to the same High School and played football on the same team Lombardi did- the tradition of it all was just awesome to me! And each week during football season, I would wake him up for the game by blasting Lombardi's speeches from You Tube.
Those years cheering for my older guy and his team were magical to me. The laundry- not so much. But man! – watching him work though football training- being on the sidelines, watching him get back up and go at the task at hand, it was like he grew a bit in so many ways each game. Then throw in the crisp air which turned to chilly nights on the stands, warm cocoa in a thermos, the national anthem where we all rose and I always teared up when the boys raised their helmets at "gave proof through the night that our flag was still there…" followed by a burst a cheers from the stands, then the tailgates post game with friends- it was a really special chapter in our family's story- and one that I will get to write again with my little guy! For now, he is in flag- but he has told us he wants to play for the same team his brother did.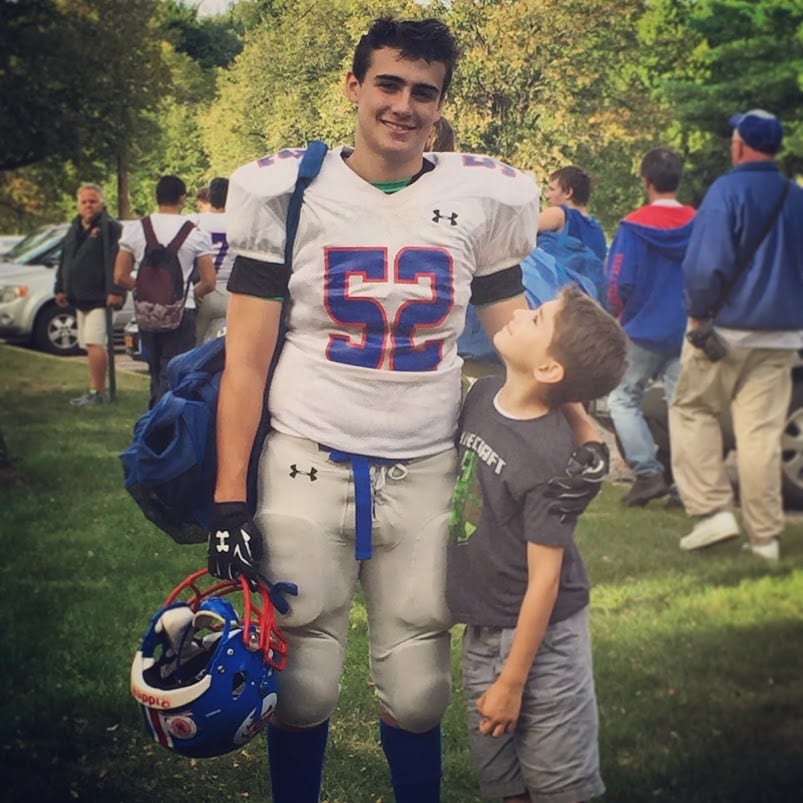 If you are a football mom like me- you get it. And I really think those years on the sidelines, though I was yards away from my son- brought us so very close together. And I know he carries the pride of his efforts with him each and every day. When things get tough- he knows that hard work and determination will get him though- because he witnessed it every day on the Football field for years.
My little guy has been going to football camp for a few years now- and started his Friday Night Lights league last week-  I guess the joy of getting to go through this with him now got the best of me, and it made it onto the drawing board in a new design called, what else- but Friday Night Lights.   I worked to make it timeless,  and friendly to all ages-because I know that my stories of  my boys playing ball will be told in so many ways: in recaps and highlights from a certain game- but also just fond memories from the sidelines. I wanted a design that would work with that.
I also used the design to make this printable for you- a gift from one football mom to another – just click on it and the download from Dropbox should be immediate.  It's a PDF and JPG file in 8×11- that you can resize and frame! I hope you have a great season this year- and if your season have passed- then have fun telling the stories! Your boys will love you for it 🙂