We are so often reminded that November is a season of thanks- a time to focus on the blessings we have around us- and express a thought, prayer, service or purposeful pause of gratitude. I love that we have a holiday set aside to do just that- one that does not belong to any one religion or nationality. There's a common vibe and belief that we should bow our heads and realize how very lucky we are.  Gratitude and thanks are an undeniable part of this season.
I also believe that November is a month of unmistakable change.  The trees are shaking off the last of their leaves, the skies are grayer, the days are shorter and temperatures slip below sweater weather into a call for hats and scarves and down puffed coats.
Change is in the air for sure- and for me the calm and quiet of the month is laced with the excitement of  Christmas. As much as I push to be present in these last days of November- I can't help but look forward to the excitement, joy and glow of the Christmas season!
The anticipation of the Holidays to come is part of what makes November so special. If we just got what we wanted as soon as we wanted it- then where would be the fun in that? The countdown, the journey towards the season,  is part of the joy.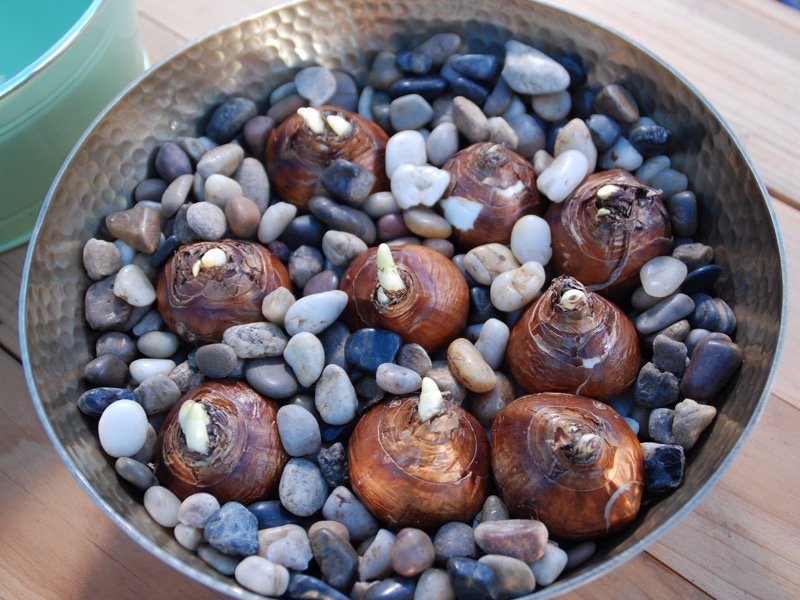 The second weekend in November is when I traditionally plant my paper whites and Amaryllis bulbs, and  I think that says a lot about how I try and celebrate November.  Purposefully planting the hope of the good things  to come.  Being present in November does not mean turning a blind eye to the the upcoming holidays.  To me it means enjoy  these days as well as preparing for what is next.  Focus. It all comes down to focus and not letting anything distract you or rush you through your days.
It seems that the day after Thanksgiving marks the exact moment I tire of the colors or autumn and am ready to put away all things pumpkin- I take down all the Autumn decorations and give the house a good cleaning. To say it looks pretty bare and stark is an understatement.  But that's good. because in that brief time of pause- I know we are all anticipating the magic that's about to take over our house.
Then it begins! The decorations go up- the Christmas music goes on- the baking and hot chocolate and peppermint sticks – it all adds to the bright happy symphony of Christmas!
I made a little gift for you to enjoy to help ground you in the season of today as we also feel the growing excitement of the season just around the corner. I hope you can have a little fun with and that they help add a little something extra to your stories of today!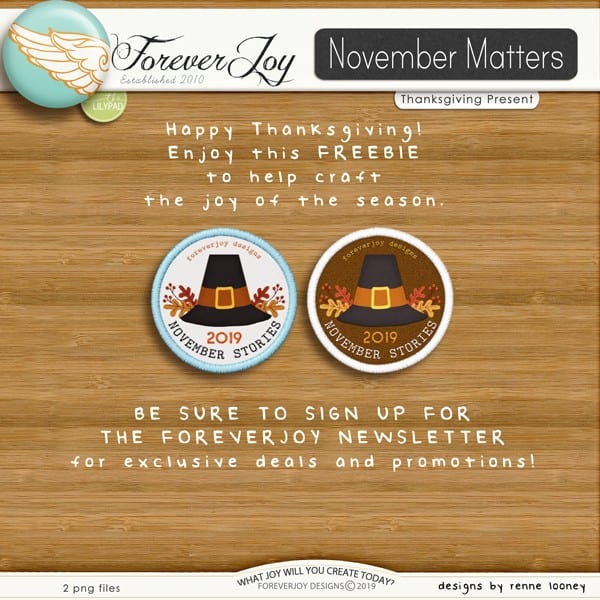 [download here]
All Thanksgiving Presence downloads are available thru Dec. 1, 2019