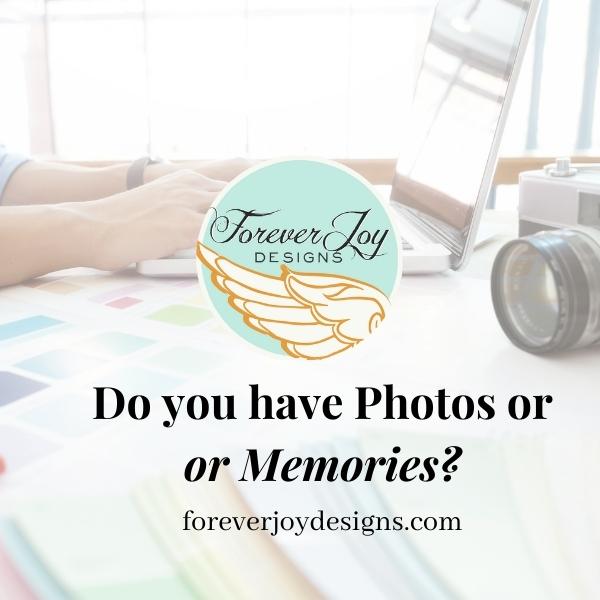 After spending quite a few months giving to others- January is a wonderful time to carve out a little special times just for ourselves. One of my favorite ways to refill my bucket is to refocus on my memory keeping.
There's no doubt that once Autumn comes 'round- I am taking tons of photos- and that frenzy carries right through the stroke of midnight on New Years Eve. Photos- yep, I have those. But memories? Ahh- yes friends, there is a difference.
Photos are those images we see and capture with our camera. Standing alone they can, as they say, speak a thousand words. But- if you were not behind the lens, deciding on why that moment was worthy of collecting, they can be silent. Their story only lives and resonates in your own heart- and maybe that story will be replaced by another. Perhaps it will fade or be forgotten or rewritten or softened by time- until- you squint to remember its magic.
A photo alone is too often like the sand from a vacation beach. It's warm and magic for a moment- but unless it's bottled up and labeled- it's destined to slip through our fingers and blend into a larger picture that will encourage a general smile and nothing more.
Once you put a voice, your voice, behind a photo though, it becomes a memory. A memory that lives beyond your thoughts, beyond your own heart and it can be relived and shared even when your voice is silent. It takes on a magical life of it's own and that is magic.
A voice can be given as humbly as a few notes written on the back of the snapshot or on the front of envelope in which you tuck it.
As for me- I love to embrace my memories embrace in a 12×12 square of patterns and pretties and tell your story with journaling bits and word strips and titles and symbols- and I not only find myself loving the story told- but the storytelling as well. That is my happy place- and I bet I'm not wrong in thinking yours looks a little like this too. We craft our joy. We are #joymakers
At the Lilypad we start January with a month long celebration of storytelling- and each day we nudge you outside your creative comfort zone with a new challenge. If your looking to reconnect with your memory keeping- I invite you to join us for what we call a "Month of Challenges"! You can check it out here-
I have a new design on the drawing board for later this month- and can't wait to share that with you! I also have a few fun things planned for my fans this January- so be sure to stay connected by subscribing to my newsletter. Just sign up over on the right of this post and you will be sure to hear about promos and fun as soon as it happens! I have also put my personal shop here on sale for 30% through January 10th so you can stock up on supplies for your challenges! (you can visit the shop here)
So here's to a new year together- so many blank pages before us, waiting for storytellers like us to work our magic.  I look forward to writing it together.