I had been planning for this month, June 2020, for years.  This is the time when both my boys would once again stand side by side as graduates. The first time was 8 years ago, when Ryan graduated 8th Grade, and Liam, kindergarten.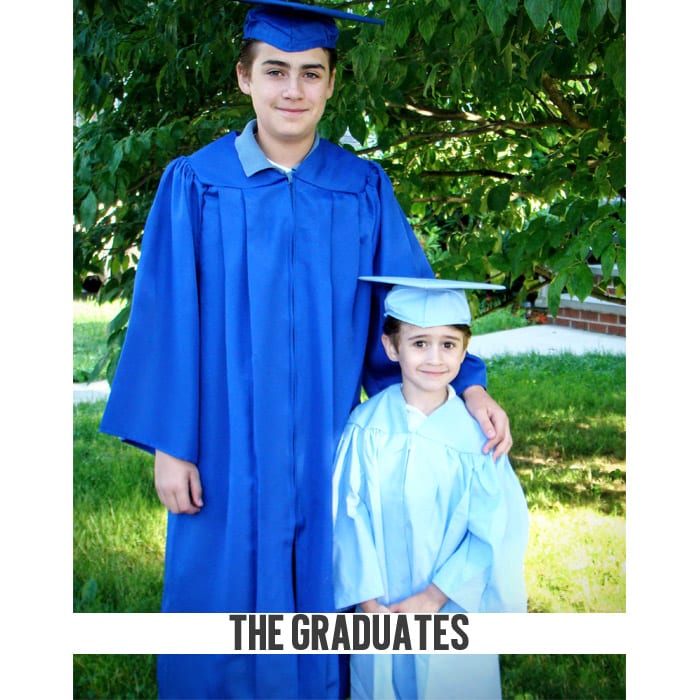 This year they would be almost shoulder to shoulder- with Ryan graduating college and Liam, 8th grade. Not in my wildest dreams would I have imagined the world of social distancing and virtual classes and quarantine graduations we are living in now.
You know me, I am an optimist by nature- and I'm determined not to let the terrible situation we are in now expand beyond its already broad boundaries.  Times can be hard, but days can still be good.
I can't lie though- the thought of sitting in front of a television for the boys' virtual graduation ceremonies was heart breaking. Not a first world problem, but I'd be misleading you if I said I didn't break down and cry alone for the special moments I knew the boys would be missing- and I felt cheated as well.  No big celebration to mark the end of this awesome journey we had been taking together-  no stirring pomp and circumstance, no honors ceremonies, no family, no friends around.  It just felt terrible alone, dystopian and cold.
Deep breath. I needed to make a change in attitude because I know, as mama, my vibe is the one that sets the tempo for the family.  We can't control the fact that there is a world pandemic, and that we are living in a hot zone here in NYC- but I can determine the way we rise to handle it as a family. 
The little guy's graduation ceremony is on hold for now.  His school is waiting to see how the summer plays out and we have a tentative date in August.
Ryan's graduation however, was officially virtual and he was all against celebrating until I came up with a theme my 21 year old approved as being fun! We were going to embrace Corona- but define it in our own way.
I went online designed this fun Corona themed shirt for him and went crazy shopping on Amazon for a few decorations that I know wont go to waste! (I spent less than $100 for everything- not including the food!)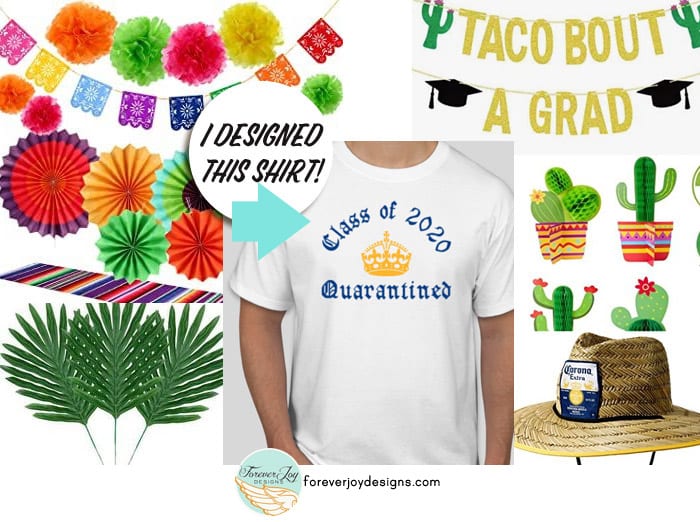 I made this invitation to share with family for our "Zoom" Fiesta and modified it as a laminated sign to hang up as a decoration at our home graduation celebration!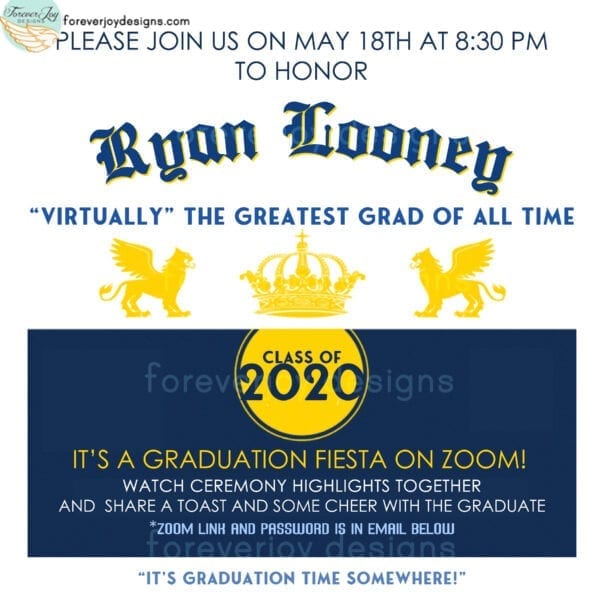 The fun part was, I didn't tell the boys about the decorations at all! I had the mariachi music playing, and then called them down and they were definitely happy with the way it all turned out! We had a big taco and guac spread and it turned out to be a fun evening!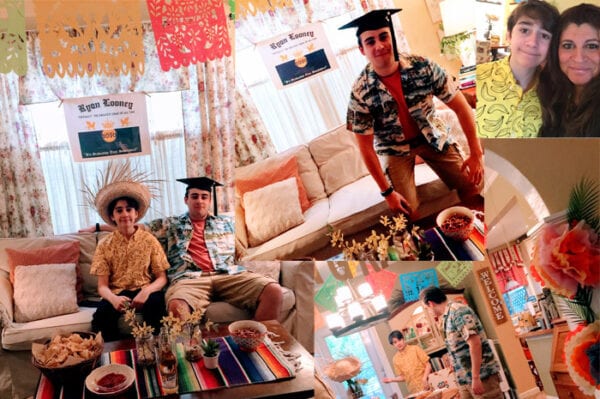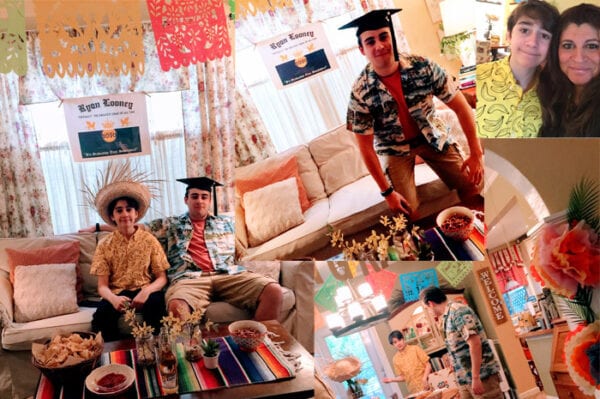 I even got the boys to agree to a fun photo shoot.  I bought the little guy's gown on Amazon (it was about $25.00) and we went to a local park.  These were most definitely not the traditional formal photos I had thought we would take – but I'm happy with the way they came out.  The smile in the face of adversity- the embracing of Plan B may be the most important lesson my boys have learned to date! 
PS: I'll update and share how we celebrate the Quaren-teen's special day!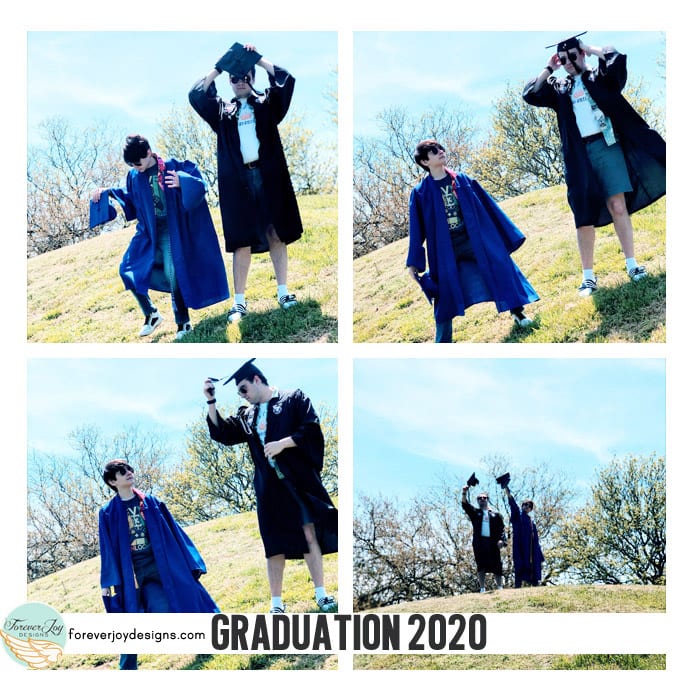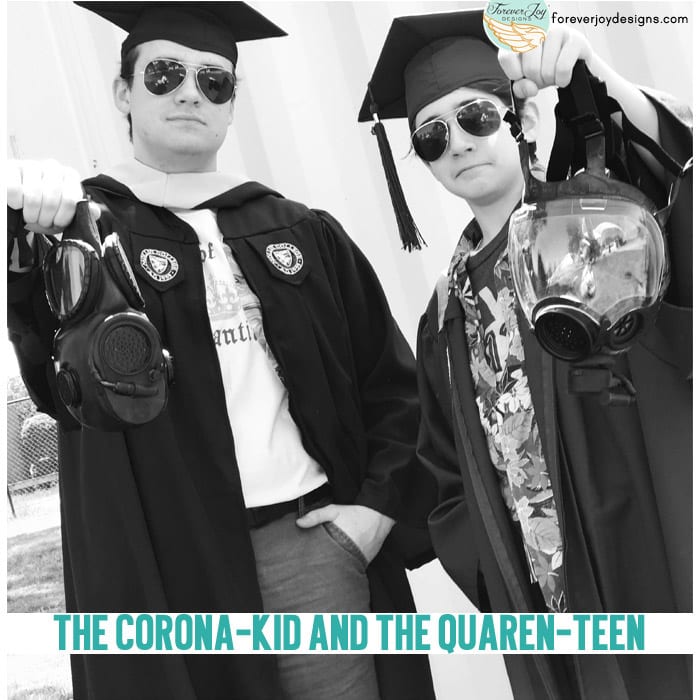 Update: Because so many of you wrote to me asking for a label set like the one I designed for our Fiesta to use for your own celebrations, I put together this  customizable PSD fun pack!