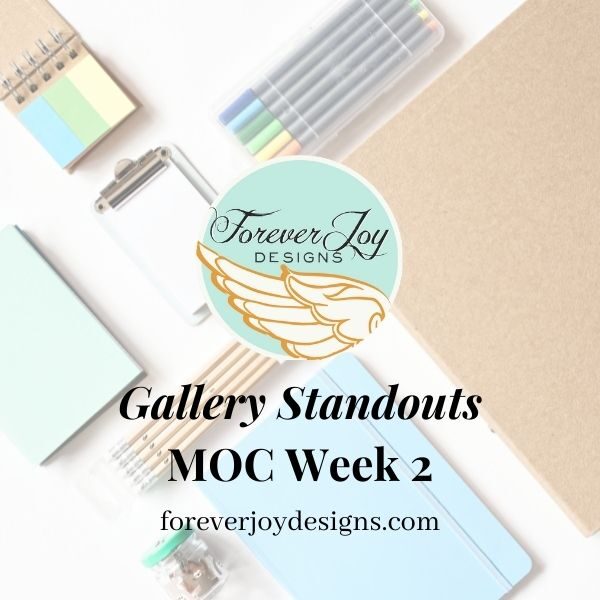 The Month of Challenges is in full swing at The Lilypad and it is packed with creative prompts! I have to admit- with my work schedule I don't get to play along as I would like to- but I do create a few layouts privately for myself- and find myself pinning a few layouts I'd like to scraplift later. And that's really what matters, right? Stretching your own creativity – whether you do it out loud or as a quiet private secret doesn't really matter. All that does is that you tell your stories and have fun doing it.
Here is a lift of the Challenges so far:
January 1 – Blind Scrap – hosted by mrs2a50
January 2 – Then and Now Photography Challenge – hosted by tkradtke
January 3 – Dangles – hosted by SeattleSheri
January 4 – Photo Blended into Background hosted by FarrahJobling
January 5 – Clean & Simple Style hosted by sucali
January 6 – Quadrant Layout hosted by bestcee
January 7 – Filled Template hosted by HeatherB
January 8 – Florals, Foliage and Frames hosted by bcgal
January 9 – A Year in Review 2021 hosted by lcpereyra
January 10 – 10 Photos that Relate hosted by MrsPeel
January 11 – Where I Live hosted by jk703
January 12 – Mixed Media hosted by Sokee
January 13 – Create a Shaker Box hosted by keepscrappin
January 14 – Mosaic Photo Effect hosted by IntenseMagic
January 15 – Filled Page Style hosted by jesskab
January 16 – Simple Template hosted by JenEm
If you haven't had a chance to check out MOC you should definitely click here to see what's going on- I promise- you will love the eye candy! The month is packed with  30 layout prompts and challenges that are guaranteed to stretch your creativity and get you reconnection with your storytelling and photography! And- cool bonus- if you complete all 30 challenges you get a $20 gift certificate to the TLP shop! AND double bonus- I will randomly choose a layout from my personal gallery for a $10 gift certificate to my shop!
I though it would be fun to spotlight a few of the layouts in my Gallery at the Lilypad  that really caught me eye this week and share them with you! *artist credits and supplies used can be found here in Gallery for the week of Jan 10- Jan 15 2022
---
I love how the perfect balance of white space and jaw-dropping clusters here! The clean crisp background and unifies color theme ensures the photos stand out and don't seem cluttered- and every single element adds a bit to the story and the result is just awesome!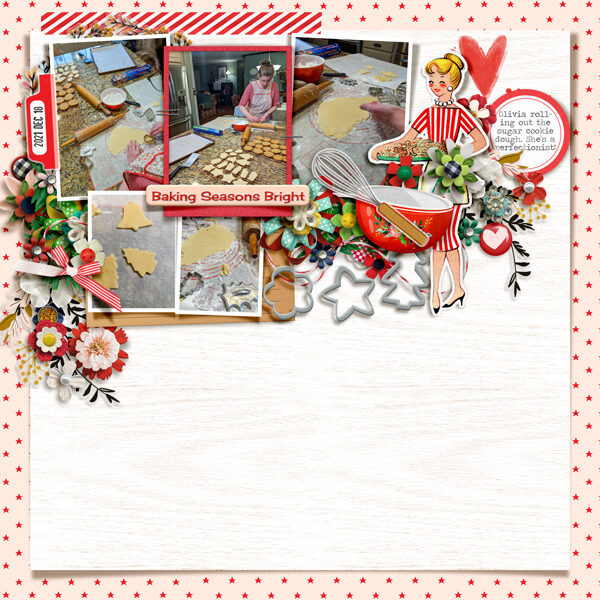 The shelf treatment at the top of the page here is the perfect anchor for each of the pretties that dangle down and the shadowing here is bumped up with angles to add a very realistic touch to the layout! That little extra touch elevates a page like this to wow!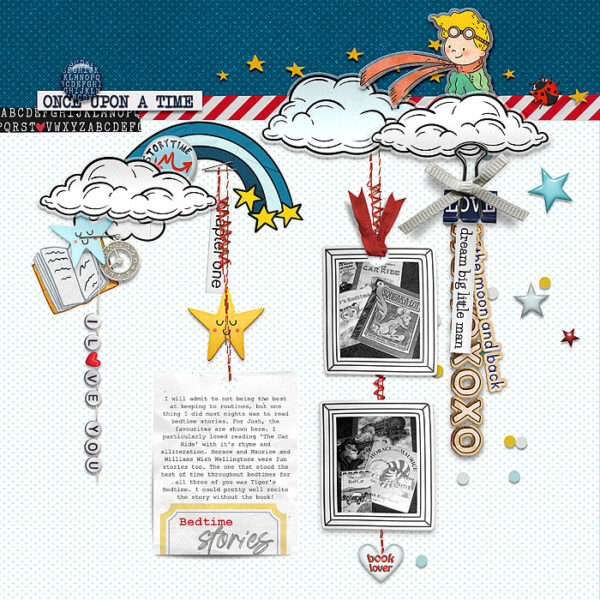 This layout is the perfect balance of color and weight – that papers are so delicate and because they are all unified in color- they blend seamlessly!  The centered cluster takes you eye exactly where it needs to go and the other ellies are perfectly chosen to support the story- it's a great layout!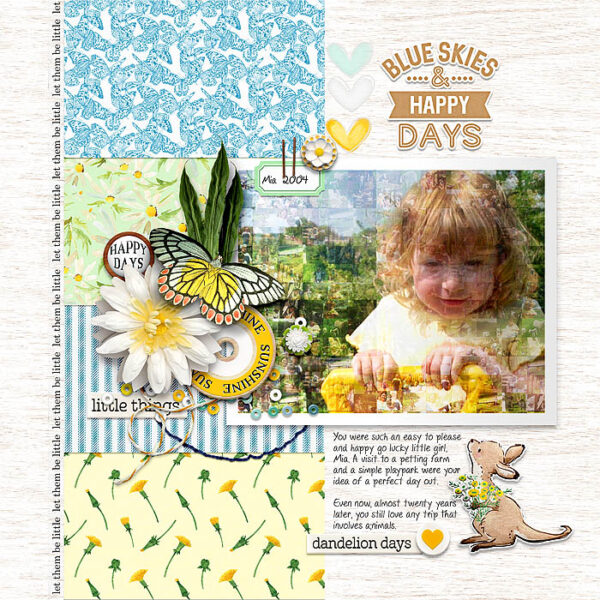 The photos and colors here are just awesome but I think what I fell in love with most is how the artist used the ellies as a fun part of the story! Plus- if you look carefully you see they are placed in a very pleasing "z" pattern that draws your eye across the page and provides a very effective and pleasing flow!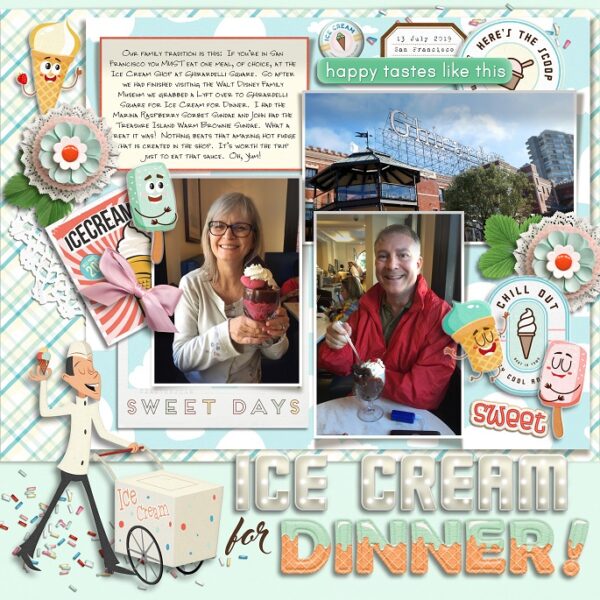 Gosh I love this page! The bold title, the fun lightbulbs and happy colors are perfect choices- but I think what really elevates the page to "wow!" is the spot on photo treatment with a white background! It's like a grounded extraction and it allow the photo to take center stage! Great work!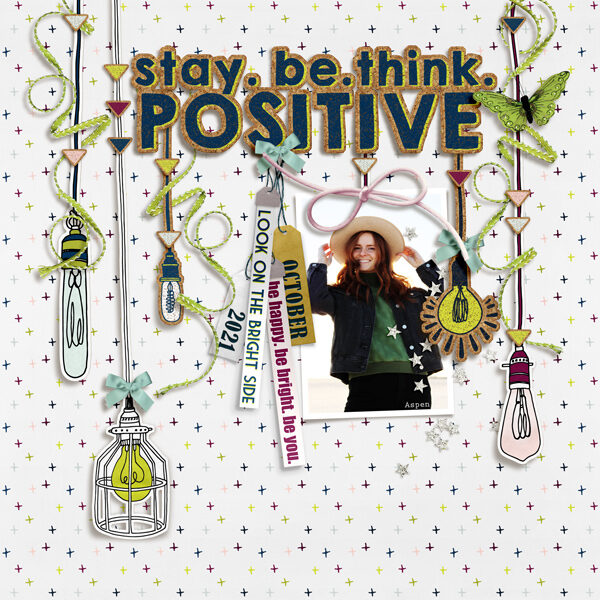 This is another example of perfect flow and cohesiveness of colors. There are 6 photos packed on the page- but it dopes not seem cluttered because the colors are unified and the shapes are varied in a spot on way to allow you eye to go down and across the page – resting at the journaling blocks. It's beautifully composed and deserves a big high 5!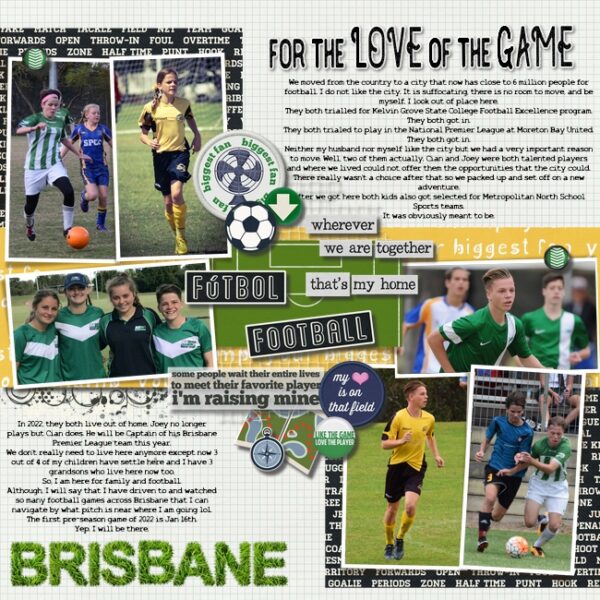 The choice of elements here provides perfect support to the story – it's almost like they are a second type of journaling! I also love the white space created by the tiny duck pond at the bottom- it drawn focus and anchors the delicate journaling next to it.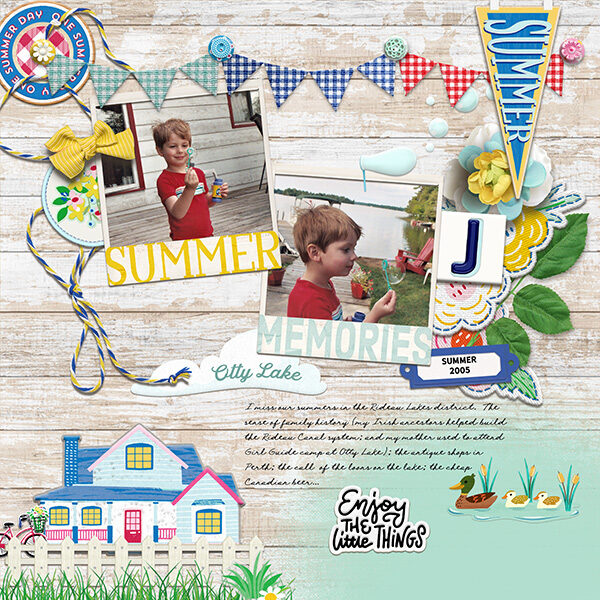 If you went into a restaurant with a non-scrapper they may look at you funny as you took photos of the tables, seats and door! But we know the magic – don't we? Each of these photos adds a special ingredient to this tasty page and you feel as if you are right there experience the fun! It's perfect photojournalism and deserves a shout out for sure!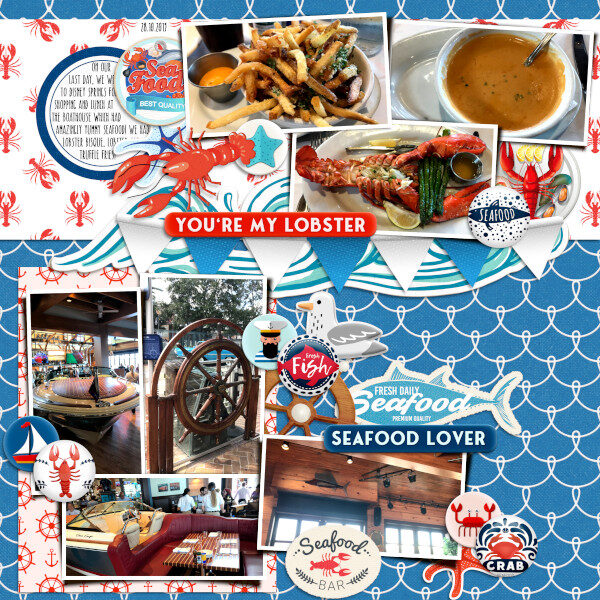 There's so much to love about this page – but once again I am drawn to the photos! The journaling speaks of the artists admiration of the musician's dedication but what is so perfect is the angle of the photo. It reinforces the "silent observer" vibe- awesome choice for sure!