There's no doubt that Christmas is a uniquely magical time- and in my little world, it is without a doubt the gold Winner of the Holidays! But- this year especially- I find myself drawn with silly glee to the Spooky Season of October!
Here are my top seven reason why Halloween is almost as awesome as Christmas! 
Everything is so darn pretty!
Pumpkins! Changing leaves!  The weather is perfect!  Let's face it- if you had to choose between December weather – or October…  we know which wonderland you'd rater be walking in!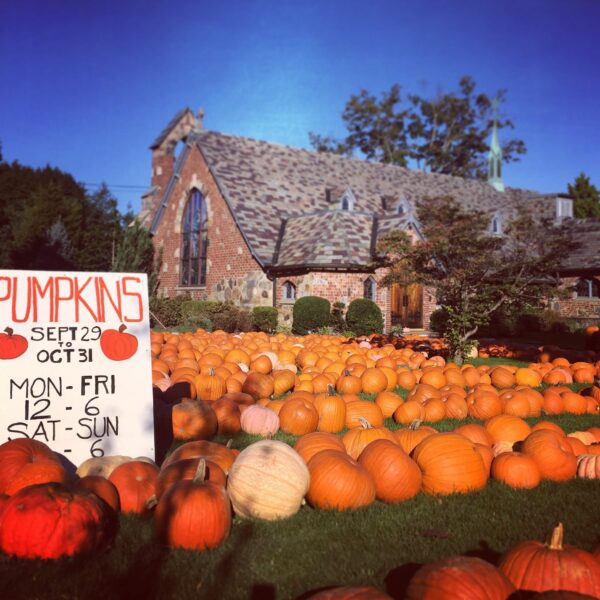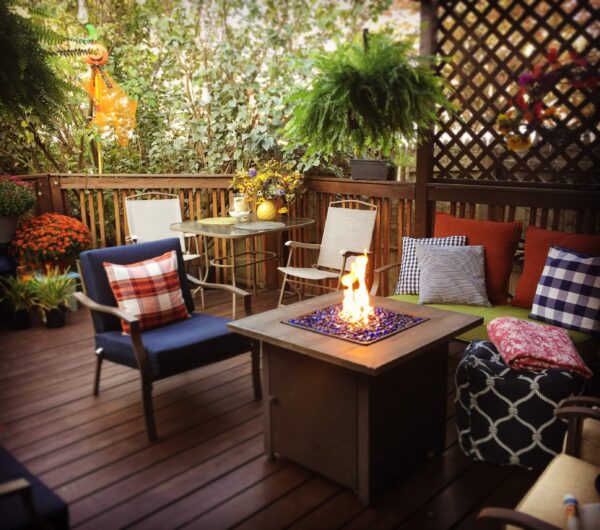 2. The decorations make me smile!
I'm not one for very spooky decorations- but man, through in some nostalgia- and I swoon! It takes me back to the days of hunting the 5 and Dime around the corner from home for the perfect costume (in a box- with a suffocating plastic mask with elastic bands that hurt!) – and of course some jumbo plastic wax lips!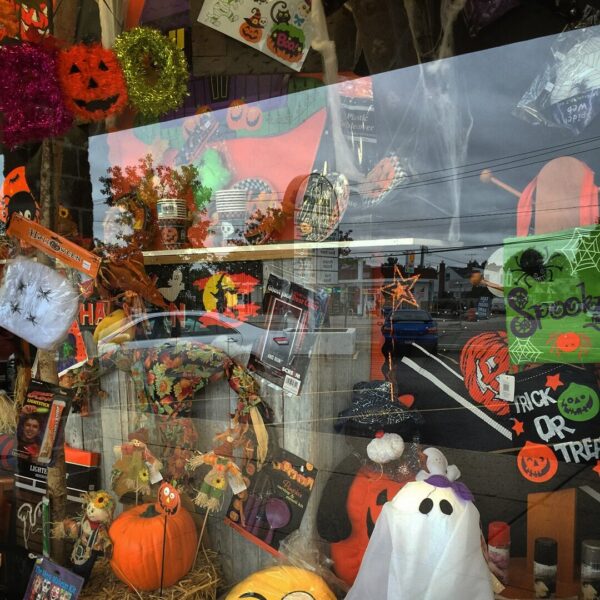 3. I can be a little selfish!
I don't have to buy presents other than candy for ME! (and sure, the kids- but the Almond Joys and white tootsie rolls are all MINE!)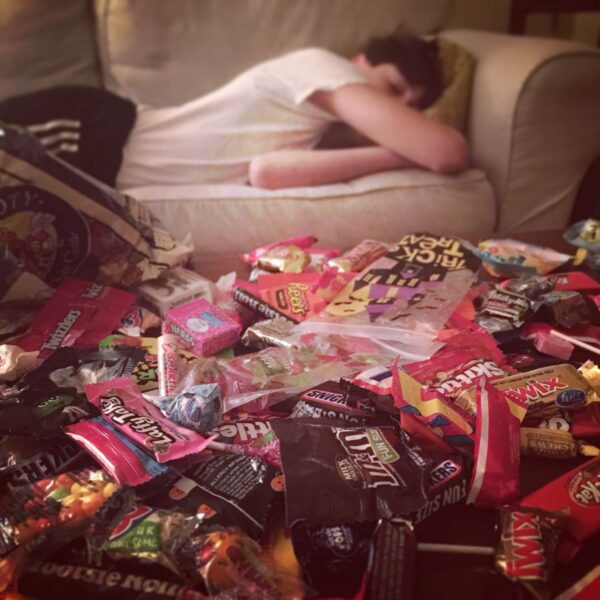 4. There's Joy right outside your door!
Little kids in costumes at your doorstep are just awesome.  They are just giddy with the excitement of the night and it's magic.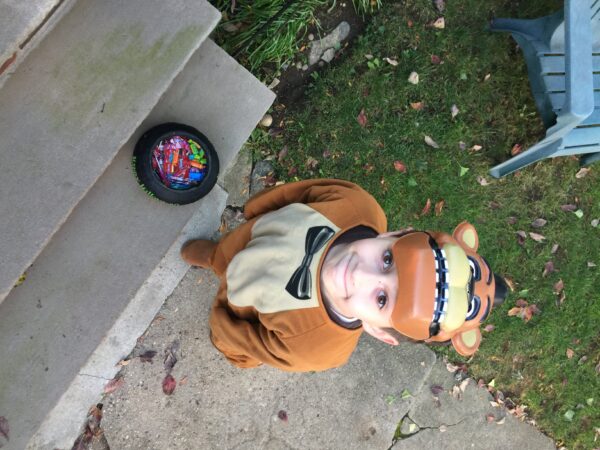 5. Being Crafty is suddenly cool! 
I love the competition of carving the best pumpkin! Scooping the guts out is a fun tradition that makes us all laugh at the grossness of it all- and it's the one day the boys love getting artsy-crafty with mom!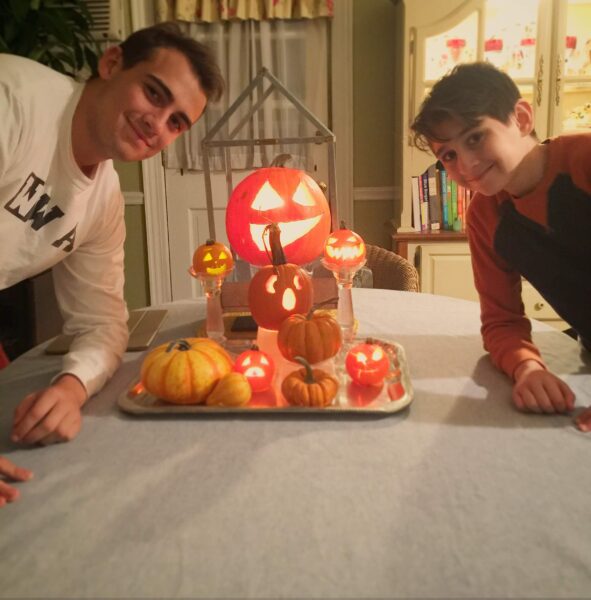 6. Everything old is new again! 
This year we have been binge watchin old time movies from the 50's and it's been FUN! The kids roll their eyes at how cheesy the old flicks were- but- you can be sure they are turning on the lights before they go upstairs after watching them! Sometimes- things are scarier when you don't see all the gore! (I'm look at you Alfred Hitchcock!!) (My fave so far- The Alligator People!  Trust me- it's a fun ride!)
7. It's stress free fun!
You wont break the budget-  you can throw a pile of candy and a pizza on the table and call it a meal- it's super easy to decorate the house (hello pumpkin and potted mums!) and you can act as silly as you'd like!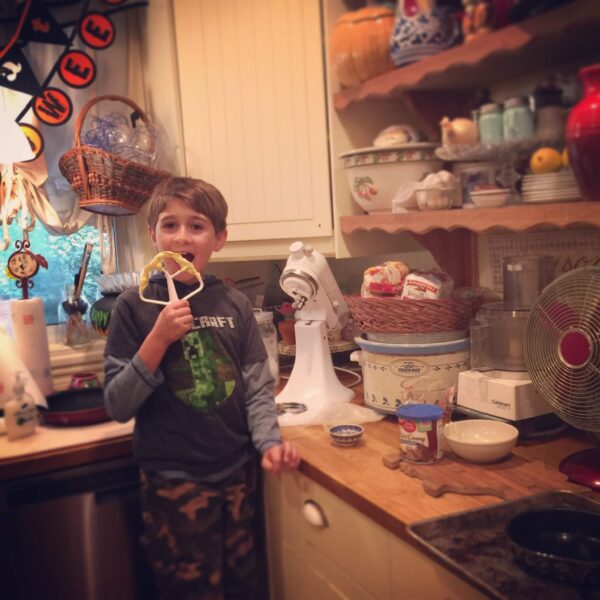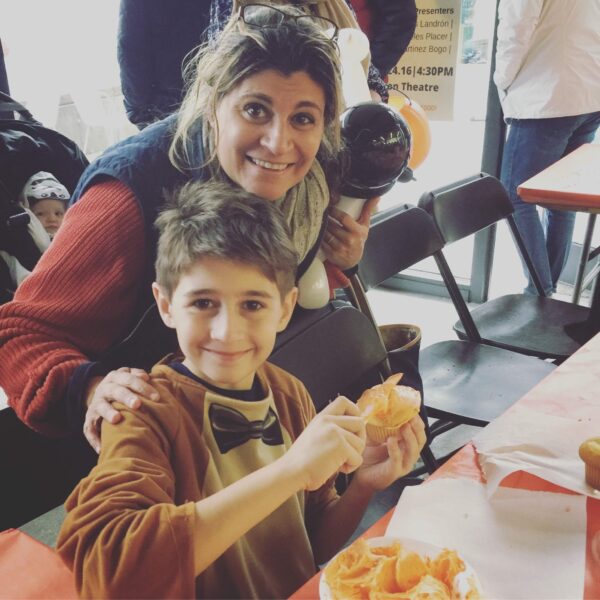 ? Here's wishing you a Merry Halloween!