As I write this, it is September in NYC- and truth be told- though I have baskets of apples on the table, cinnamon scents in the wax warmer  and cozy plaid pillows on the couch- it's still pretty warm here during the day. The nights though- they have that unmistakable hint of autumn in their crisp breeze- and you just know it won't be long until summer fully collapses into fall.
While I am not one to push fast forward on a moment- it just seems wrong to have the (not-so) little guy go back to school with the house still dressed in it's full summer gear. So, out came the bright sunflowers and apples and just enough fall gear to mark the changing of seasons- from laid back summer to back to school hustle. 
One of my favorite little ways to mark the changing of the season is to change my phone screensaver. It's a fun way to cull though my seasonal photos and it really gets me feeling "in the moment" on the new month! I like to mix up my digi supplies with photos with clipart and images from Pinterest- here's a post I wrote about how I make a screensaver in 5 easy steps! 
Here's a look at what's on my phone this month- it's nothing fancy- but it makes me smile each time I check my phone-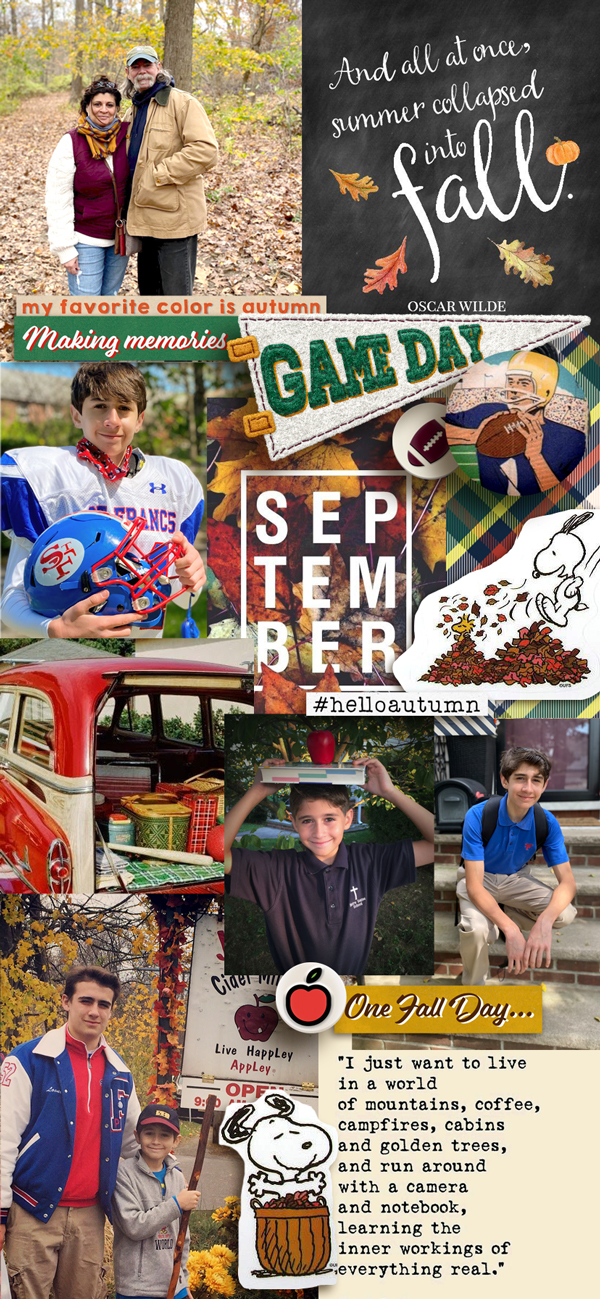 Looking for Autumn inspiration and downloads? I love collecting pretty images, inspiring quotes and links to free downloads on my Autumn Pinboard. You can check it out here. 
Finally- not that my little world is vibing with Autumn love- I have a new seasonal collection on the drawing board which I'm hoping to roll out mid month. I can't wait to share it with you!