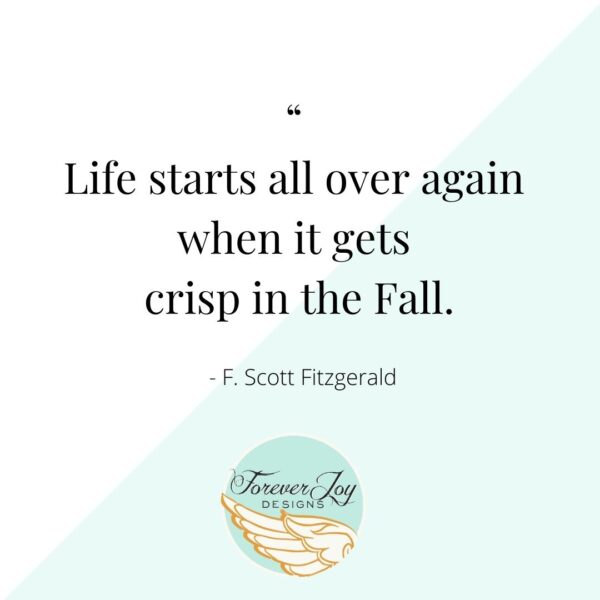 "Life starts all over again when it gets crisp in the fall." (F. Scott Fitzgerald) Sure, it's always a little sad when the special magic of summer comes to a close- but Autumn is not a goodbye.
It's a chance for new beginnings! The crisp air- the bright colors- the energy and anticipation of Holidays and gatherings and fun times outside- it marks an exciting new chapter, a promising blank page for us to write the next chapters of our story on-
Summertime in my home is a slower pace than the rest of the year- and the days seems to lazily melt into each other- and my photos and stories reflect that. Aside from the Fourth of July- one summer photo looks very much like the next-  and the rhythm of each day is pretty constant. Days in the pool, nights on the deck and a slowed down vibe that lets you savor every moment of it.
In contrast, Autumn has very definite and quick chapters- it starts the sharp chirp of the coach's whistle of football season- then we step into  the routines of school and game days and apple season!- changing leaves, crisp golden days, fires at night, smores season, pumpkin season- pumpkin spice lattes!, pumpkin beer! a change in wardrobe- hello boots! turkey time,  hot chocolates! colder weather and then, woohoo! the anticipation of Christmas! It's a very definite and quick tempo beat and I love to celebrate the exciting energy of it all.
I hope you can create your own special joy this Autumn- I hope you savor and capture the rhythm to play over and over again in your documenting, and I hope you dance, crunchy leaves underfoot and crisp skies overhead.
Renne