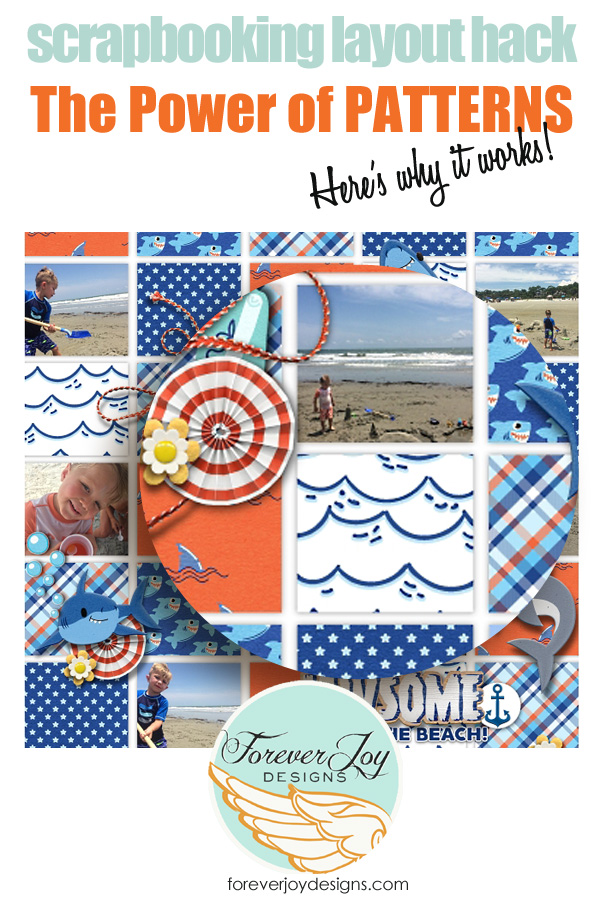 One of the easiest ways to get into the groove of scrapbooking is to pull an awesome layout together quickly and easily. Do that once- feel the satisfaction of crafting an awesome page lickity split- and man!-if you're like me, you're  ready to tackle a few more stories trapped in your jpg library!
It's no secret I simply adore designing a bold patterned paper. And many times- that pattern has a strong story to tell– one that carries the theme of the design in an unabashed way. Well, why not use those patterns as a type of subliminal journaling? 
By choosing a bold pattern- you really have to add only a little more to pull a page together. I pulled a few layouts from my Summer digital scrapbooking collections to show you how this works!
When using bold patterns, one tip is to trust the patterns to do the work. Don't overload the ellies on top of the patterns.  A cluster is always better that a sneeze of ephemera scattered all over the page lol! Add a piece of word art and a date  and you don't even have to journal!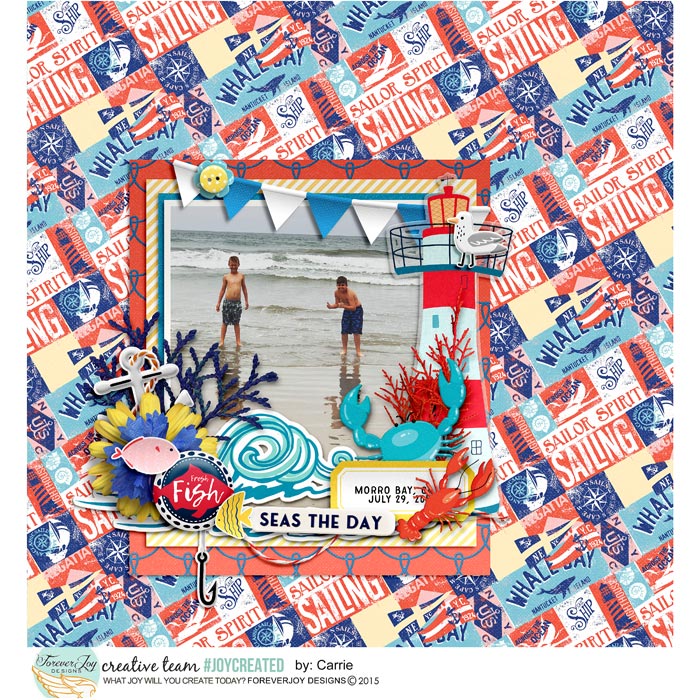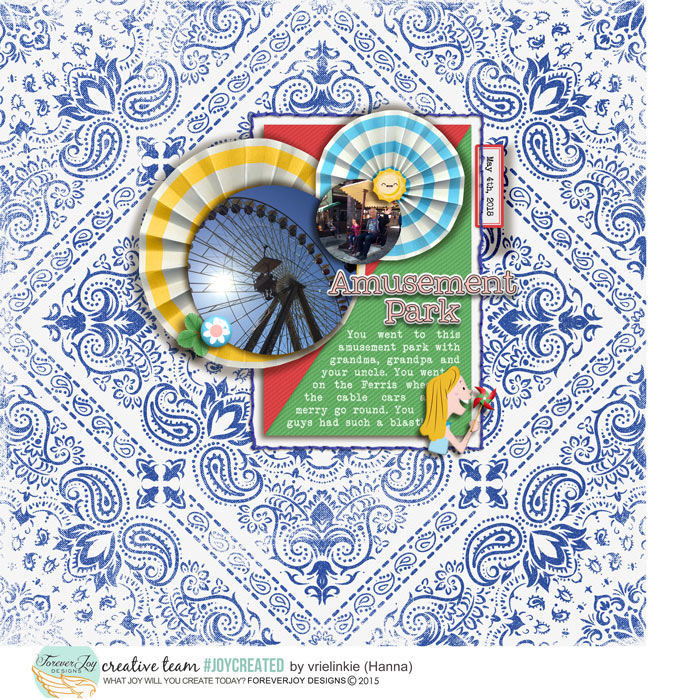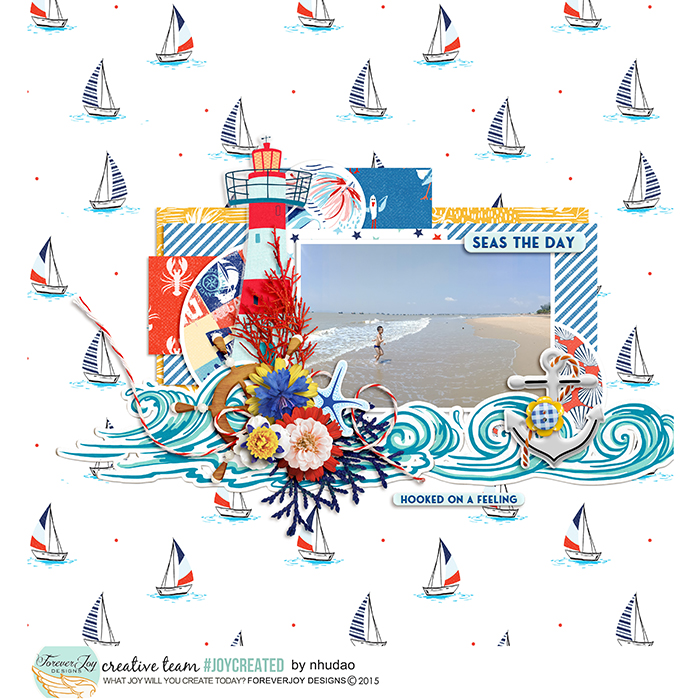 Any no worries fans of simplicity – patterns can be considered white space! The trick is to keep it limited to one pattern and create a flow on the page. Draw the eye across the page with your photo placement and a few well placed pieces of ephemera- like these layouts: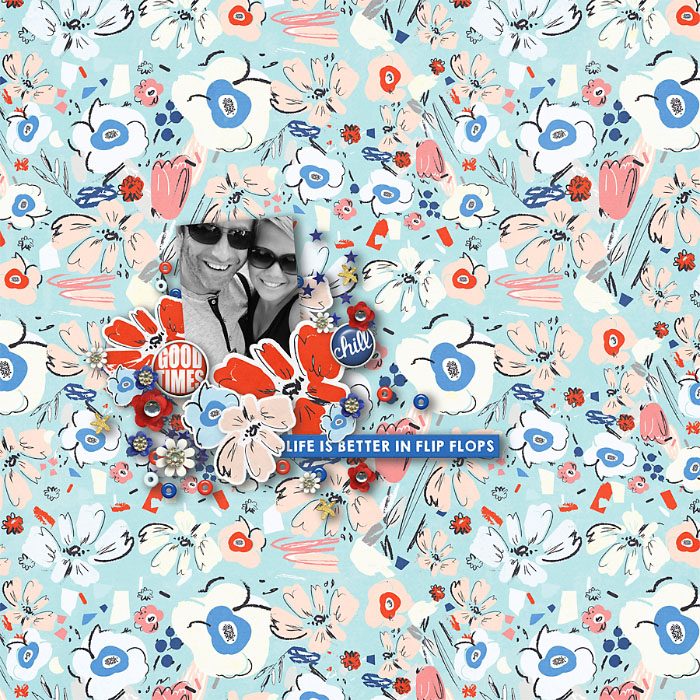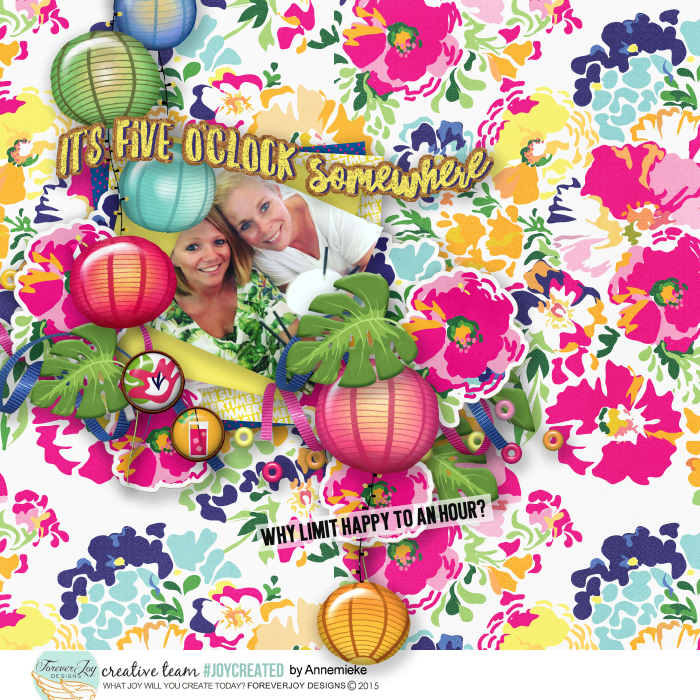 Another trick is to add a simple solid frame or border around your photo to help it pop. I usually just add a stoke of 25pix white around my photos-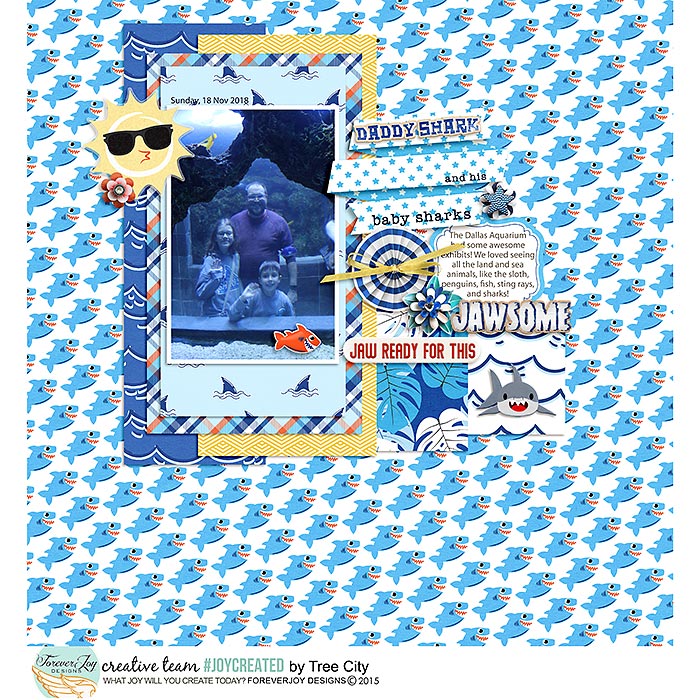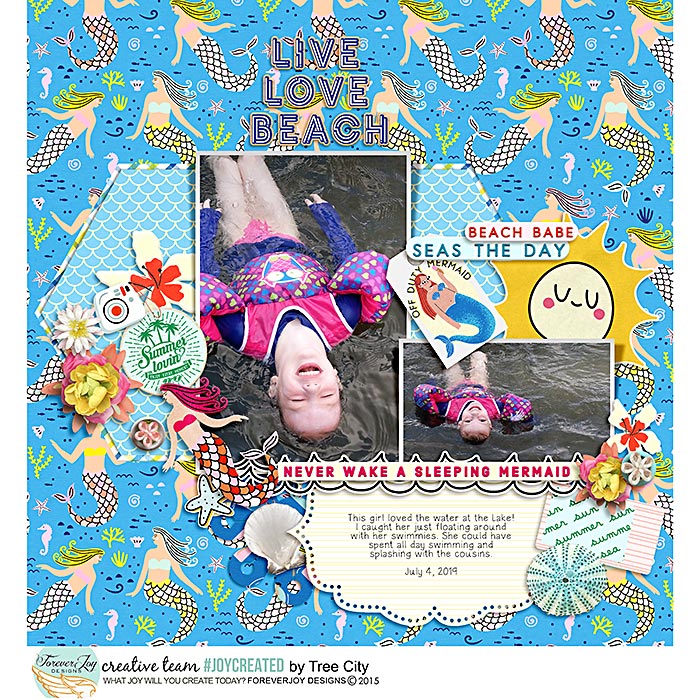 Finally- here's a layout which really rocked using patterns as journaling. Heck!  You don't even have to look at the photos  to know what the story of the day was! The artist used a simple grid template, just a few pieces of ephemera and 2 pieces of word art and wow! what an awesome page!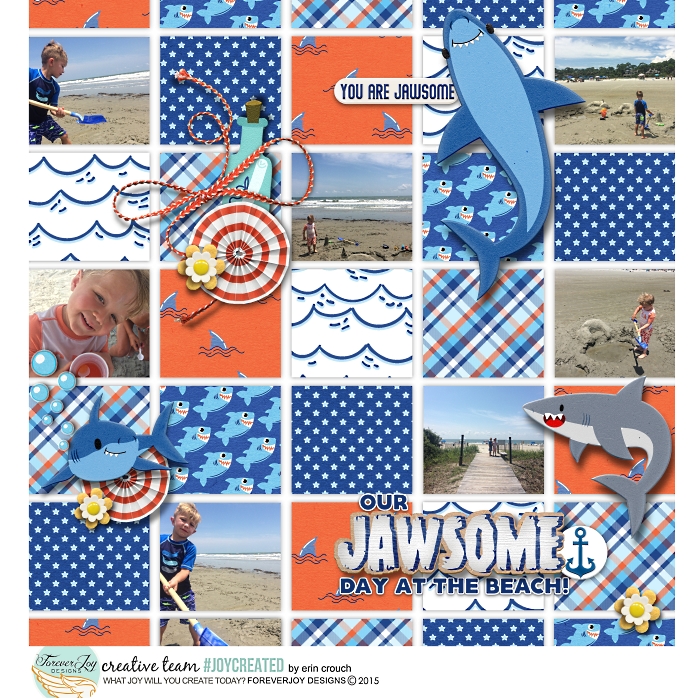 So, if you're looking to jumpstart your mojo or quickly pull together a standout layout- be brave and pull out a bold pattern! You'll be happily surprised how it's strength can carry your stories!